May is Asian Pacific American Heritage Month, and at Mizzou Libraries we are celebrating Asian and Pacific American stories and authors! Join us in celebrating these stories and authors by picking up one of these books at your Mizzou libraries!
The Joy Luck Club by Amy Tan: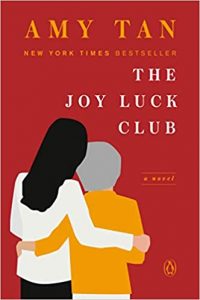 The Joy Luck Club is a story that focuses on the relationship between mothers and daughters and the deep feelings that connect us all. We follow four Chinese women in 1949 after their recent immigration to San Francisco. As these women begin a routine of meeting up to eat dim sum, play mahjong, and talk with one another, the reader and the women see how between their shared history, loss, and hopeful optimism, these women share a connection and, through this connection, they create the "Joy Luck Club". Amy Tan writes a tender and immersive story that highlights the beauty and deep feelings that connect all mothers and daughters that will hopefully leave everyone feeling understood by these characters and stories. 
http://merlin.lib.umsystem.edu:80/record=b4049057~S1
A Tale for the Time Being by Ruth Ozeki: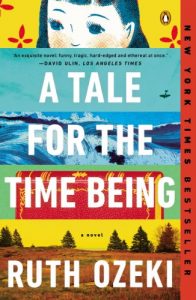 In this unforgettable novel, we follow two stories: the first takes place in Tokyo, where we meet sixteen-year-old Nao, who, after being bullied by her classmates, contemplates taking her life. However, before she does anything drastic, she wants to document her great grandmother's eventful life as a Buddhist nun. Recording everything in her diary, Nao writes without understanding how important her words will eventually become. Across the ocean on a remote island, a novelist discovers a washed-up Hello Kitty lunchbox containing a collection of artifacts and believes it to be debris from the 2011 tsunami. However, as the story develops and these artifacts' contents are uncovered, we learn how these two characters overlap and how their stories can hopefully help each other. http://merlin.lib.umsystem.edu:80/record=b9598306~S1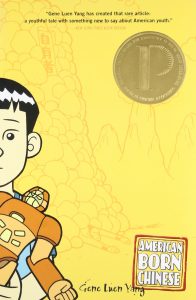 American Born Chinese by Gene Luen Yang:
In this action-packed graphic novel, we follow the lives of three very different characters: Jin Wang, the new kid in town, who quickly realizes he is the only Chinese-American student; a character named "Monkey King", who is the subject of one of the oldest Chinese fables; and Chin-Kee, a personification of negative Chinese stereotypes, who ruins his cousin Danny's "popular" image every year when he comes to visit. This modern fable is filled with twists and turns perfect for young adult readers or anyone curious to see how these three characters' stories unfold. http://merlin.lib.umsystem.edu/record=b5854219~S1
Unaccustomed Earth by Jhumpa Lahiri: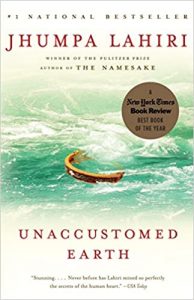 From Pulitzer Prize-winning author Jhumpa Lahiri, Unaccustomed Earth consists of eight stories that range from Seattle to India to Thailand. In these stories, we follow a diverse cast of characters as they navigate different relationships in their lives. In the titular story, a mother has just moved to a new city and watches the bond between her father and son grow, but is unaware of her own father's secrets. In "A Choice of Accommodations," a husband attempting to turn a friend's wedding into a romantic getaway finds the night taking dark and surprising turns. In "Only Goodness," a sister eager to give her younger brother the picture-perfect childhood she never had must now wrestle her guilt and anger when his alcoholism threatens her family. Filled with rich stories and stunning writing, Unaccustomed Earth is a powerful piece of work you have to check out! http://merlin.lib.umsystem.edu:80/record=b6304064~S1
Minor Feelings: An Asian American Reckoning by Cathy Park Hong: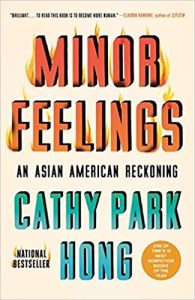 Author Cathy Park Hong, daughter of Korean immigrants, didn't understand why she grew up feeling ashamed, suspicious, and sad. Later in life, she would coin these feelings as "minor feelings" that often occur when American optimism deeply contradicts and affects your realities. Using her own story, Hong examines racial consciousness in America and unpacks each of her relationships, from her family to her feelings towards the English language. Minor Feelings is a unique and eye-opening memoir that will blow you away with Hong's honest and critical writing! You can request a copy here: http://merlin.lib.umsystem.edu:80/record=b13651982~S1
Danielle Gorman / English Intern / Spring 2021