"If a child picked up coal at a Kansas City train yard in 1889, how much money might he get for one bucket"?
This intriguing question was recently submitted to the MU Libraries by Mary Hadreas of Astoria, Oregon. Only after answering the question did we find out why she was asking.
Marie Concannon, Head of Government Information, knew where to find the price of coal in Kansas in 1889. Unfortunately it was expressed in price per ton. She shared the question with Cade McKnelly, a student assistant in the Government Information office. Cade is an Economics major and is great with mathematical questions. He found the volume of a ton of coal and performed the calculations, arriving at an answer: the child might receive one cent for each bucket of coal gathered.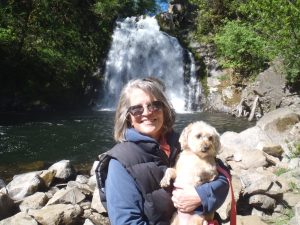 When we sent this result back to Ms. Hadreas, she amazed us by saying that our response confirmed a family legend. According to the stories passed down through an elderly aunt, Shad Houston Whittaker (1880-1964) had left home to make his way in the world at age nine. The statement from his parents was "You are a big boy and it is time to take care of yourself," and he did. He found his way to Kansas City by following the railroad track. Once there, he earned some money by gathering coal for a penny per bucket. Ms. Hadreas wanted to fact-check this remarkable story before committing it to her family history book. She found us through the "Prices and Wages by Decade" guide on the MU Libraries website.
As for Shad, despite starting out with so little, his was a story of resilience. From gathering coal, he worked his way up in a succession of railroad jobs, ultimately became an engineer!
We want to thank Ms. Hadreas for allowing us to share this inspiring story.
Cycle of Success is the idea that libraries, faculty, and students are linked; for one to truly succeed, we must all succeed. The path to success is formed by the connections between University of Missouri Libraries and faculty members, between faculty members and students, and between students and the libraries that serve them. More than just success, this is also a connection of mutual respect, support, and commitment to forward-thinking research.
If you would like to submit your own success story about how the libraries have helped your research and/or work, please use the Cycle of Success form.
Image of coal wagon: Historic Kansas City Foundation Collection (SC224)