Assistant teaching professor of physical therapy Brad Willis found out about the Fridays @ the Library workshop series after enrolling in the educational leadership and policy analysis program through the College of Education. He became full-time faculty in 2015 after several years of practice as a physical therapist. He teaches advanced courses on geriatric rehabilitation as well as foundational science courses in the doctoral program. He says, "As I grow into my new academic role, I hope to investigate curricular assessment strategies for allied health programs."
In September, he attended "Staying Ahead of the Curve," taught by Kimberly Moeller. Brad says, "During my previous coursework and early career as a faculty member at MU, I did not fully appreciate the scope of resources available to students and employees."  The workshop provided him with an overview of library resources and services, ranging from the vast array of specialized databases to "the individualized attention and subject expertise of trained library science staff" to "ways young and experienced scholars may increase the visibility of their work and tools to greatly improve the efficiency of academic writing."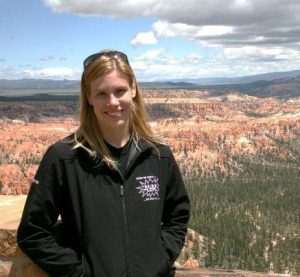 Kimberly enjoys the opportunity to show that Mizzou Libraries have a lot more to offer than just books and articles. She says, "Sharing the different resources is a pleasure."
Impressed by Kimberly's teaching and audience engagement, Brad admits, "It was apparent that we were only skimming the surface during this session." He says he will use her tips and tricks for years to come in his dual role as a faculty member and PhD student. Brad recommends getting to know your subject librarian and attending programming targeted to your interests and needs. His only regret is not attending a Fridays @ the Library workshop sooner.
Cycle of Success is the idea that libraries, faculty, and students are linked; for one to truly succeed, we must all succeed. The path to success is formed by the connections between University of Missouri Libraries and faculty members, between faculty members and students, and between students and the libraries that serve them. More than just success, this is also a connection of mutual respect, support, and commitment to forward-thinking research.
If you would like to submit your own success story about how the libraries have helped your research and/or work, please use the Cycle of Success form.