Cycle of Success is the idea that libraries, faculty, and students are linked; for one to truly succeed, we must all succeed. The path to success is formed by the connections between University of Missouri Libraries and faculty members, between faculty members and students, and between students and the libraries that serve them. More than just success, this is also a connection of mutual respect, support, and commitment to forward-thinking research.
Linda Hillemann, Clinical Instructor/Online Education and Field Support Specialist in the School of Social Work, works off campus and supports online students in southern Missouri. She was updating a lecture on the history of social work on Canvas when she realized she didn't have a credit for a diagram by Mary Richmond, one of the founders of social work. Linda describes her research process: "I have digital copies of some of her documents and was pretty sure which one it came from, but I was wrong! Not only was it not from her book Social Diagnosis, it wasn't in any of the other documents I have. So I started Googling. There are only so many websites devoted to social work history so I was pretty confident I could find it back, but it was much harder than I expected."
After searching all the sites she knew with all the search terms she could think of to no avail, she contacted her subject librarian, Kimberly Moeller, for help. Kimberly was able to reverse engineer a search, and Linda says, "A mere two hours later I had the reference and a link to the document."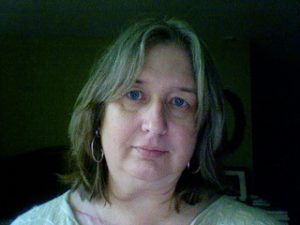 Kimberly found the original pencil drawing in conference proceedings over a century old. She explains, "The diagram was first presented and published at the National Conference of Charities and Corrections in 1901, which didn't originally come up in the search I ran. However, Richmond's colleagues were apparently so impressed with her work that the diagram was mentioned in numerous iterations of this same conference, referring back to the proceedings from 1901." Kimberly provided Linda with a link to the scanned version of the proceedings available through the digital library Hathi Trust, which meant she had immediate access.
Linda had never seen the conference proceedings before and found it be a fascinating historical document. More importantly, it provided the reference she needed to include vital information in her course. She explains that the diagram "demonstrates a clear line of a basic social work concept from our beginnings to current practice. That was something I wanted to demonstrate in this lecture: our connection today to our remarkable history, and thanks to Kim I was able to do that."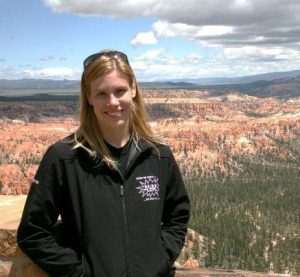 Linda and her online students rely on Kimberly and other librarians to help them locate and obtain materials since they are not able to visit the library in person. When it comes to using the library or needing research assistance, Linda advises, "If you need something, ask, even if it seems like a pretty wild-eyed request. I think these librarians can pull rabbits out of a hat."
If you would like to submit your own success story about how the libraries have helped your research and/or work, please use the Cycle of Success form.