(Your blood, that is.) How does one even begin to write about vampires with any sort of completeness? Every culture's got one – some version of a creature that rises from the dead and preys on the life force of the living (either the blood or something more abstract, such as energy or the soul) to sustain itself. Reflecting this, Dracula and his brethren abound on the shelves of Special Collections – particularly our comics collection where the dramatic nature of the vampire lends itself perfectly to a graphic medium.
While vampires have been around for ages, it was Bram Stoker's 1897 novel Dracula that made them much more prevalent in literature and popular culture. In more modern times, vampires' popularity has spiked again with television series such as Buffy the Vampire Slayer and bestselling book series like Anne Rice's The Vampire Chronicles, Stephanie Meyer's Twilight series, and the Sookie Stackhouse Novels by Charlene Harris.
Let's start with Dracula then, shall we?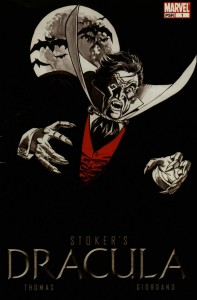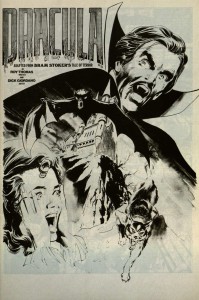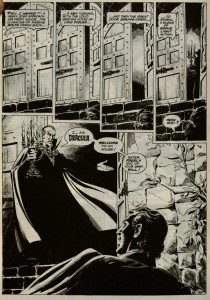 This 2004 adaption of Stoker's Dracula presents the comic in a dramatic black and white contrast that plays up the drama of the story.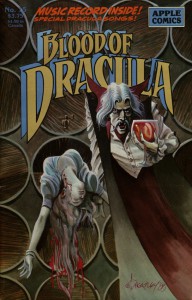 Another series featuring the Count is Apple Comics's Blood of Dracula, where each issue contains an installment of three different stories featuring Dracula in his own time, in the future, and anywhere in between. This issue even comes with a record of songs composed to supplement the stories!
Not to be outdone, Warp Graphics (which later turned over most of its titles to Apple Comics) pitted Dracula against Jack the Ripper in its 1986 mini-series Blood of the Innocent.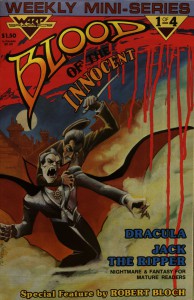 In addition to its large spread in comics, the story of Dracula has also been taken to the stage over the years, as seen in these scenes from a 1978 production of Dracula starring Frank Langella as the titular feind and famous illustrator Edward Gorey designing the scenery and costumes.
Stoker wasn't the only one to write about vampires, though. Folk stories teemed with different versions of the vampire. This image from a book of Russian folk tales shows the warlock from the tale "The Soldier and The Vampire" who comes back from the dead each night to terrorize a town by cursing a newlywed couple and drawing their blood until he is outwitted and killed by a clever soldier.
In modern vampire culture, many vampires choose to live among us and forgo the drinking of human blood for that of animals. Two such "vegetarian" vampires are main characters in Vertigo's series Blood + Water. Adam Heller, a man slowly dying of AIDS finds out his friends are actually vampires when they turn him into one to cure him and save his life.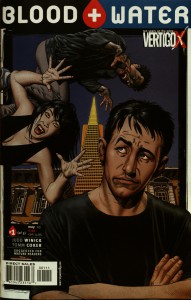 Men aren't the only ones to play large roles in vampire stories. Vampirella, the vampire superheroine from the planet Drakulon, fights evil vampires on our world in an effort to save her own. She appears in a number of comic series and a direct to video movie.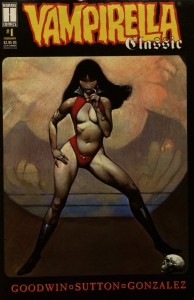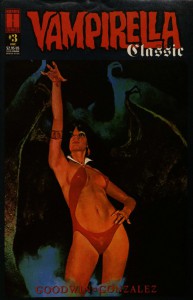 Laurell K. Hamilton's Anita Blake Vampire Hunter book series was adapted by Marvel in 2006. The leading lady, Anita Blake, lives and works in St. Louis, Missouri as a professional zombie raiser, vampire hunter, and consultant for the police's supernatural department.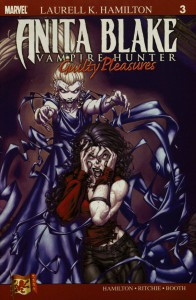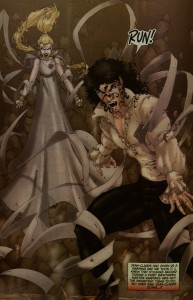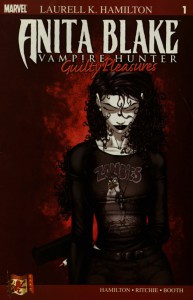 Including the scores of other stories both modern and old as Dracula himself, it's clear that no matter what way you slice it, vampires have a powerful prescence in cultures throughout the world. So this Halloween if you're finding yourself going batty for vampires, come see us at Special Collections. We've got plenty of vampire stories you can really sink your teeth into.