"And as in uffish thought he stood,
The Jabberwock, with eyes of flame,
Came whiffling through the tulgey wood,
And burbled as it came!"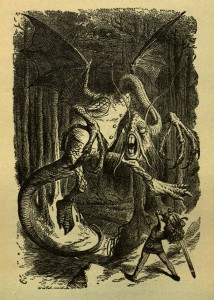 With an imagination as great as Lewis Carroll's was, it's no wonder he was able to create such a range of creatures to inhabit the appropriately named Wonderland. In addition to the Jabberwock above, Wonderland is home to a host of bizzare beings. Most famously, perhaps, is the Cheshire Cat, who appears and disappears to give Alice some cryptic advice from time to time.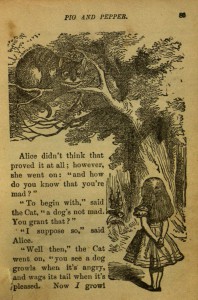 Other denizens of Wonderland are the toves, mome raths, and borogroves; talking flowers, a mock turtle, and even a caterpillar that smokes a hookah while dispensing even more crytpic advice to poor Alice.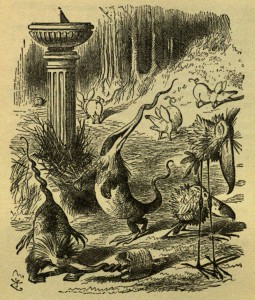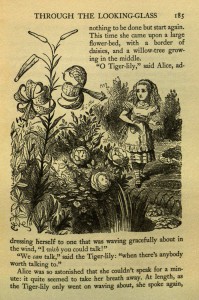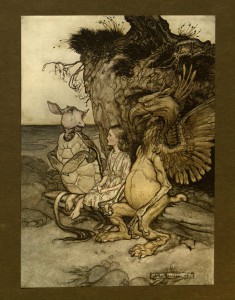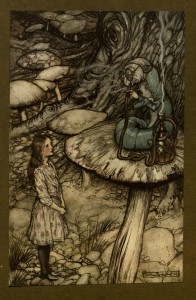 More fabulous beasts from the mind of Lewis Carroll can be found by visiting us at Special Collections! (Perhaps you might stop by on a hunt for the elusive Snark?)