Now that Research Day is over, remember to consider depositing your Research Day poster in MOspace, MU's permanent digital archive.  MOspace allows your poster to be seen, and searchable in places like Google.
As part of the process, you'll be asked to include your ORCID researcher ID number if you have one. If you don't have one, now is a great time to sign up! Your ORCID number will follow you throughout your career, helping you to claim your work, and stand out. 
Signing up is easy through orcid.org/register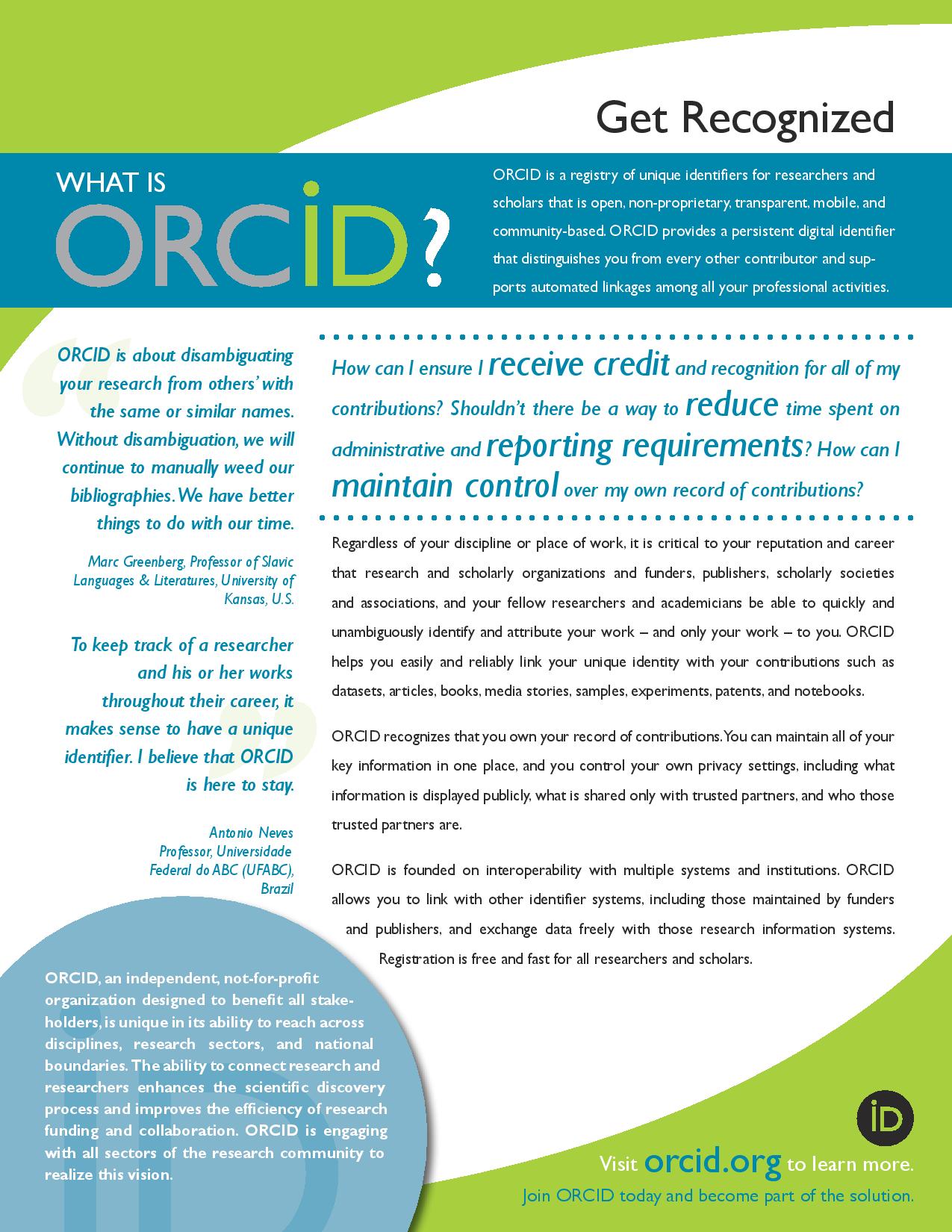 If you have questions, or would like more information, please feel free to contact the Health Sciences Library.