Below are a few of the books we've recently to our online collection.
Have a purchase recommendation? You can request a book for your teaching or research using this form.
Red Book atlas of pediatric infectious diseases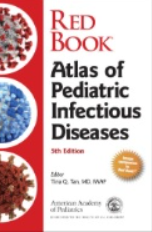 The fifth edition of this best-selling Red Book® image companion aids in the diagnosis and treatment of more than 165 pediatric infectious diseases. Streamline disease recognition and clinical decision-making with more than 1,350 finely detailed color images, combined with step-by-step guidance.
Guidance for healthcare ethics committees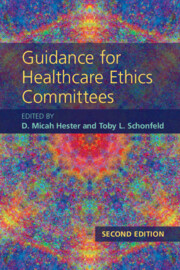 Every accredited American hospital is required to have a process for handling ethical concerns within the institution. For the most part, hospitals satisfy this requirement by constituting an institutional healthcare ethics committee (HEC). However, many of these individuals, while well intentioned, have neither the training in ethics, nor the tools at their disposal to address properly the ethical considerations brought to them. Yet healthcare providers and patients turn to these committee members for ethical insight. This book focuses on HEC member education by providing definitive and comprehensive learning content for members of HECs. This second edition is fully updated throughout and adds new chapters that reflect the evolving nature of health care.
Essentials of health policy and law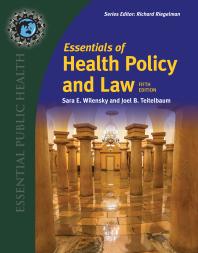 Essentials of Health Policy and Law, Fifth Edition provides students of public health, medicine, nursing, public policy, and health administration with an introduction to a broad range of seminal issues in U.S. health policy and law, analytic frameworks for studying these complex issues, and an understanding of the ways in which health policies and laws are formulated, implemented, and applied. Thoroughly revised, the Fifth Edition explores the key health policy and legal changes brought about by the Biden Administration and the presently Democrat-controlled Congress. It also addresses the Covid-19 pandemic, and its many devastating and intertwined health, economic, and social consequences.
Red book : 2021-2024 report of the Committee on Infectious Diseases
The 32nd edition provides evidence-based guidance on pediatric infections and vaccinations based on the recommendations of the committee as well as the combined expertise of the CDC, FDA, and hundreds of physician contributors. Red Book® is an indispensable reference for pediatricians and pediatric infectious disease specialists and is useful for family medicine and emergency medicine physicians as well. Public health and school health professionals, medical residents, and students also will find it a high-yield source of pediatric infectious disease and vaccine information.
Designing science presentations : a visual guide to figures, papers, slides, posters, and more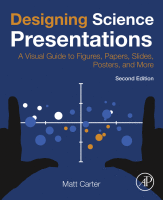 Designing Science Presentations: A Visual Guide to Figures, Papers, Slides, Posters, and More, Second Edition, guides scientists of any discipline in the design of compelling science communication. Most scientists never receive formal training in the design, delivery and evaluation of scientific communication, yet these skills are essential for publishing in high-quality journals, soliciting funding, attracting lab personnel, and advancing a career. This clear, readable volume fills that gap, providing visually intensive guidance at every step—from the construction of original figures to the presentation and delivery of those figures in papers, slideshows, posters and websites.
Self-care and You: Caring for the Caregiver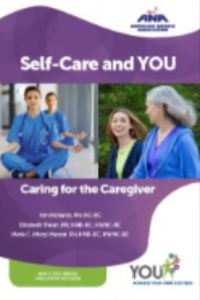 Nurses are the consummate caregivers, often sacrificing their own health and wellness while taking care of others. Self-care means choosing behaviors to counter emotional and physical stress, from exercise and nutritious eating to practicing self-centering activities. Given the emotional stress and strains inherent in your profession, it is important that you make self-care a priority. It is vital to your well-being and enables you to effectively continue your day-to-day practice of healing and caring for others. Self-Care and You applies an integrated approach to the practice of self-care. This handy guide is organized in six self-care pathways: physical, mental, emotional, spiritual, relationships, and choices. It's loaded with detailed examples, guidelines, tips, techniques, and insights about each pathway to help you assess and guide your self-care journey.