We've bought a lot of new books lately at the Health Sciences Library. Below are a few of our favorite additions.
Find the complete list of this month's new books here. You can use the drop down menu to see previous month's additions.
Have a purchase recommendation? You can request a book for your teaching or research using this form.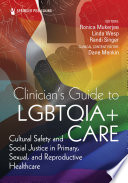 Clinician's guide to LGBTQIA+ care : cultural safety and social justice in primary, sexual, and reproductive healthcare / Ronica Mukerjee, Linda Wesp, Randi Singer, editors Dane Menkin, clinical content editor.
This unique text provides a framework for delivering culturally safe clinical care to LGBTQIA+ populations filtered through the lens of racial, economic, and reproductive justice. It focuses strongly on the social context in which we live, one where multiple historical processes of oppression continue to manifest as injustices in the health care setting and beyond. Encompassing the shared experiences of a diverse group of expert health care practitioners, this book offers abundant examples, case studies, recommendations, and the most up-to-date guidelines available for treating LGBTQIA+ patient populations.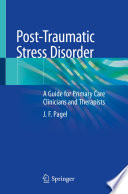 Post-traumatic stress disorder : a guide for primary care clinicians and therapists / J. F. Pagel.
PTSD is in no way an easy diagnosis for the patient, the provider, or the therapist. It is a diagnosis developed at the border of our capacity to handle extreme stress, a marker diagnosis denoting the limits of our capacity for functioning in the stress of this modern world. For both individuals and society, PTSD marks the limits of our available compassion and our capacity to protect ourselves from the dangers of the environment and other humans. PTSD is often a chronic disease, forming at a place where mind sometimes no longer equals the brain, a point at which individual patient requirements often trump theory and belief. There are treatments for PTSD that work, and many that do not. This book presents evidence, rather than theory, anecdote, or case report.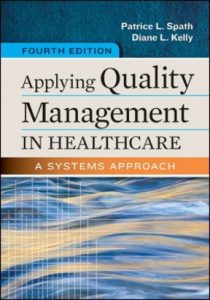 Applying quality management in healthcare : a systems approach / Patrice L. Spath, Diane L. Kelly.
"Stakeholders at all levels of a healthcare system have a vested interest in improving quality and safety. Managers play instrumental roles in creating and delivering high-quality services but many frontline clinical and administrative staff members are also involved, directly or indirectly, in shaping patient care systems and designing safer, more efficient processes. Applying Quality Management in Healthcare explores the principles of quality management and provides a variety of practical tools for real-world improvement and problem solving.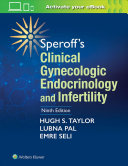 Speroff's clinical gynecologic endocrinology and infertility / Hugh S. Taylor, Lubna Pal, Emre Seli.
In the United States, approximately 15% of all couples will face fertility difficulties, many of whom will go on to a reproductive disorder diagnosis. OB/GYNs specialize in reproductive endocrinology & infertility through a fellowship track after their residency. Today there are approximately 500 reproductive endocrinologists in addition to 800 who are board-eligible. Written in a clear and concise voice, Clinical Gynecologic Endocrinology and Infertility provides a complete explanation of the female endocrine system and offers medical guidance for evaluation and treatment of common disorders.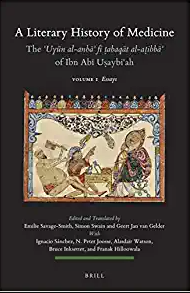 A literary history of medicine 
A Literary History of Medicine by the Syrian physician Ibn Abī Uṣaybi'ah (d. 1270) is the earliest comprehensive history of medicine. It contains biographies of over 432 physicians, ranging from the ancient Greeks to the author's contemporaries, describing their training and practice, often as court physicians, and listing their medical works; all this interlaced with poems and anecdotes. These volumes present the first complete and annotated translation along with a new edition of the Arabic text showing the stages in which the author composed the work. Introductory essays provide important background. The reader will find on these pages an Islamic society that worked closely with Christians and Jews, deeply committed to advancing knowledge and applying it to health and wellbeing. Contributors: Ignacio Sánchez, N. Peter Joosse, Alasdair Watson, Bruce Inksetter, Franak Hilloowala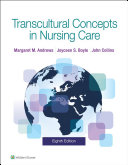 Transcultural concepts in nursing care / [edited by] Margaret M. Andrews, Joyceen S. Boyle, John W. Collins.
When preparing today's students to become tomorrow's nurses, Wolters Kluwer knows you need a Transcultural Nursing textbook that you can trust. Transcultural Concepts Care, 8th Ed, is a comprehensive text that provides nurses with the theoretical foundations for transcultural nursing. The text features transcultural theories, models, & research Transcultural Nursing Scholars Margaret M. Andrews, Joyceen S. Boyle, and John W. Collins emphasize the need for effective & efficient communication, client- and patient-centered teamwork, & collaboration among members of the interprofessional health care team. Their approach to transcultural nursing is rooted in cultural assessment, which is special allows students to care for individuals, groups, & communities from any & all cultural groups they might encounter in their professional careers"