Cycle of Success is the idea that libraries, faculty, and students are linked; for one to truly succeed, we must all succeed. The path to success is formed by the connections between University of Missouri Libraries and faculty members, between faculty members and students, and between students and the libraries that serve them. More than just success, this is also a connection of mutual respect, support, and commitment to forward-thinking research.
Although the Cycle of Success typically focuses on the relationships among the Libraries, faculty, and students, the Libraries also contribute to the success of all the communities Mizzou serves. The Libraries are an integral part of Mizzou's mission "to provide all Missourians the benefits of a world-class research university." This summer, students in the Missouri Scholars Academy reaped those benefits.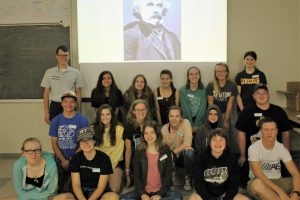 The Missouri Scholars Academy brings 330 gifted rising high school juniors from around the state to our campus. Ben Batzer, one of 2017 instructors, described how this residential program benefits Missouri's most gifted high school students: "They take intensive classes in the fields of their choosing, attend a lecture and speaker series, and learn ways they can become engaged citizens in their schools and community."
Ben's students were researching late twentieth-century topics that related science to science fiction. Rachel Brekhus, Humanities and Social Sciences Librarian, guided the students by giving them a tour of Ellis Library and showing them how to find primary historical sources and secondary scholarly sources. She demonstrated how to use online databases to find scholarly information and historical newspapers.
"My students worked with Rachel in conducting periodical research," Ben said, "which allowed them to pursue queries of their own choosing in order to better understand the historical and cultural influences that bear on literary production. For many students, this project was the most sustained research they had ever conducted."
Here are a few of the many positive remarks students had about their experience working with Rachel: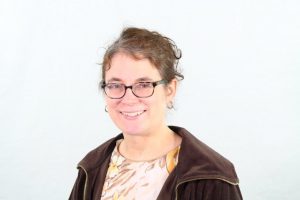 Thank you for being so passionate about what you do.
Thank you for guiding us through the magical world of the library!
I've spent a lot of time in that library and I probably would have gotten lost if it wasn't for you!
Thank you for sharing your passion for research and your love of the library with us!
If you would like to submit your own success story about how the libraries have helped your research and/or work, please use the Cycle of Success form.