Defining and managing your online professional identity is often as important as defining and managing your in-person professional identity. One of the ways you can help define an manage your online professional identity is keeping track of your author profiles.
Scopus Author Profiles are a good place to start. Scopus automatically creates a profile for you, based on their database algorithms, and curates a list of your publications, complete with citations and h-index.
Even though the profiles are already created, you should double check your profile every so often to make sure the information (name, affiliation, and publications) is up to date.
Below is what you will see in your Scopus Author Profile.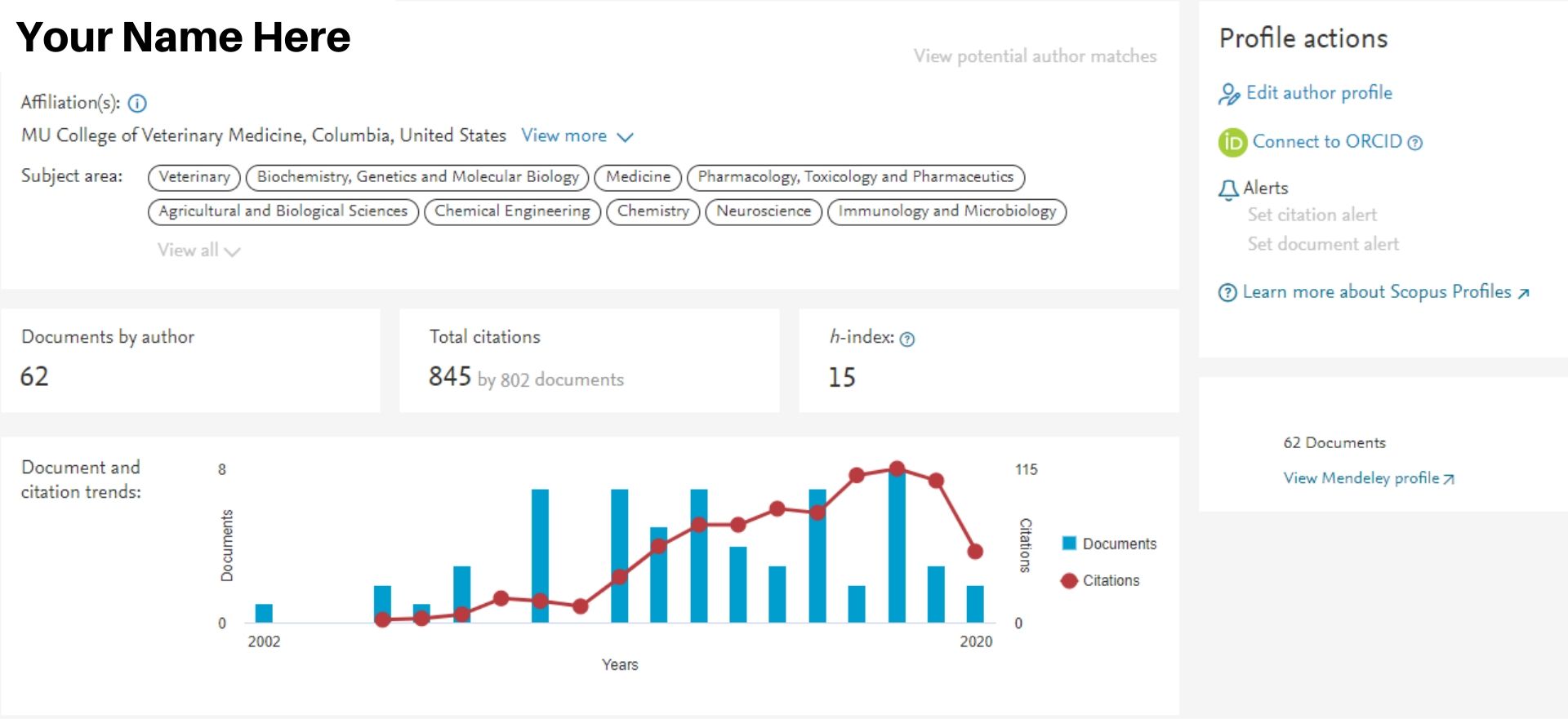 The Health Sciences Library librarians recently engaged in projects to look up all author profiles in Scopus for the School of Medicine and School of Health Professions and has shared that information with administration. If you need help with your Scopus author profile, whether that's updating your profile or providing a citation report, you can email the Health Sciences Library for assistance.