Greetings CVM!
This month we're highlighting some new acquisitions to our eBook collection at Zalk Library.
Please take a look at these new additions, as well as our September acquisitions here. You can use the drop-down menu to see previous month's additions.
Have a purchase recommendation? Feel free to email Rae!
Advances in Animal Disease Diagnosis / edited by Suresh Kumar Gahlawat, Ph.D., Sushila Maan, Ph.D.
License note: One user at a time; please logout when finished.
This book will explore some key opportunities in the context of animal health, such as the detection of new microorganisms and development of improved diagnosis of emerging or re-emerging diseases and other clinical conditions viz. biosensors, nanotools and omics technologies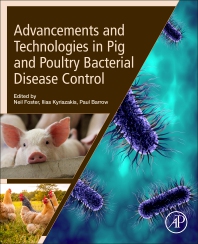 Advancements and Technologies in Pig and Poultry Bacterial Disease / edited by Neil Foster, Ilias Kyriazakis and Paul Barrow.
License note: One user at a time; please logout when finished.
Advancements and Technologies in Pig and Poultry Bacterial Disease Control provides the most up-to-date knowledge on the tools and technologies used in the economics, prevention, monitoring and control of the most important bacterial diseases in these two important livestock species. Written by international experts in veterinary medicine, veterinary science, agricultural economics and environmental monitoring, this book provides state-of-the-art information regarding the application of technology to the prevention and control of bacterial disease in pigs and poultry.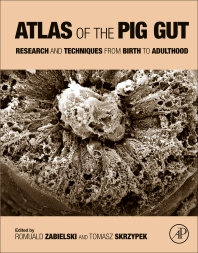 Atlas of the Pig Gut : Research and Techniques From Birth to Adulthood / edited by Romuald Zabielski, Tomasz Skrzypek.
License note: One user at a time; please logout when finished.
Atlas of the Pig Gut: Research and Techniques from Birth to Adulthood examines the development of the gastrointestinal tract in swine. It focuses on changes occurring during the developmental phase, with an emphasis on the gut that is reflected in alterations of the intestinal mucosa architecture.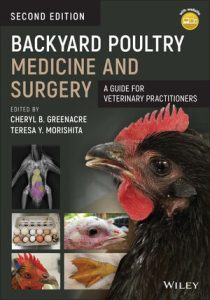 Backyard Poultry Medicine and Surgery : A Guide for Veterinary Practitioners / edited by Cheryl B. Greenacre, Teresa Y. Morishita.
License note: Three users at a time; please close browser when finished.
Offers a comprehensive guide to diagnosing and treating backyard poultry. Presents practical information on husbandry, medicine, and surgery.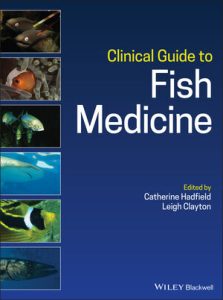 Clinical Guide to Fish Medicine / edited by Catherine Hadfield, Leigh Clayton
License note: Three users at a time; please close browser when finished.
Using a practical, evidence-based approach, Clinical Guide to Fish Medicine begins with thorough coverage of taxonomy, anatomy and physiology, water quality, life support systems, performing clinical examinations, necropsy, anesthesia and analgesia, and medications. Subsequent sections cover presenting problems and diseases with information accessible by both clinical signs and diagnosed diseases, organized in alphabetical order.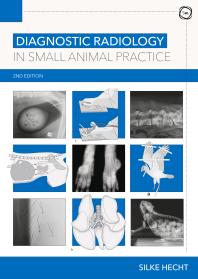 Diagnostic radiology in small animal practice / edited and translated by Silke Hecht
License note: Three users at a time; please close browser when finished.
This reference book covers using digital radiology and medical imaging procedures such as ultrasound, MRI, and scintigraphy in veterinary practice. The approach is a step-by-step guide, with tips and techniques to ensure optimal X-rays and advice on how to improve radiation protection.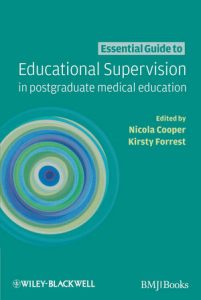 Essential guide to educational supervision in postgraduate medical education / edited by Nicola Cooper, Kirsty Forrest.
License note: Unlimited users.
The world of postgraduate medical education is changing, and educational supervisors need the knowledge and skills to be able to do their job effectively. Many of those who want to do this job well feel unprepared for the task. Essential Guide to Educational Supervision is a handbook for educational supervisors everywhere. The topics covered are generic to medical education, whatever the specialty. Although the focus is on postgraduate medical education, many of the topics in this book are also applicable to undergraduates.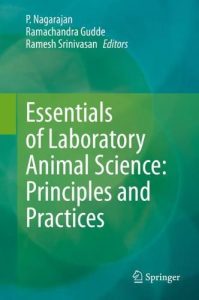 Essentials of laboratory animal science : principles and practices / P. Nagarajan, Ramachandra Gudde, Ramesh Srinivasan, editors.
License note: Unlimited users.
This book comprehensively reviews the anatomy, physiology, genetics and pathology of laboratory animals as well as the principles and practices of using laboratory animals for biomedical research. It covers the design of buildings used for laboratory animals, quality control of laboratory animals, and toxicology, and discusses various animal models used for human diseases. It also highlights aspects, such as handling and restraint and administration of drugs, as well as breeding and feeding of laboratory animals, and provides guidelines for developing meaningful experiments using laboratory animals. Further, the book discusses various alternatives to animal experiments for drug and chemical testing, including their advantages over the current approaches. Lastly, it examines the potential effect of harmful pathogens on the physiology of laboratory animals and discusses the state of art in in vivo imaging techniques.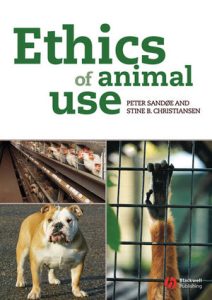 Ethics of animal use / Peter Sandøe and Stine B. Christiansen ; foreword by Bernard E. Rollin.
License note: Unlimited users.
An interesting and accessible introduction to ethical issues raised by various forms of human use of animals. This textbook avoids moral lecturing and presents a range of ethical viewpoints without defending or applying any specific stance. Readers are encouraged and provoked to reflect for themselves, and to sharpen their own points of view regarding the ethical limits on our use of animals. They will also gain further understanding of the views held by other people.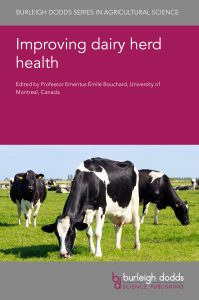 Improving dairy herd health / edited by Emile Bouchard.
License note: One user at a time; please close browser when finished.
Increasing concern about over-reliance on antibiotics (resulting in antimicrobial resistance), as well as broader concerns about animal welfare, have put greater emphasis on preventative measures in maintaining the health of farm animals. Herd health management (HHM) programmes take a population approach based on quantitative epidemiology which makes it possible to assess disease risk and, as a result, prevent and manage diseases more effectively. Improving dairy herd health reviews key challenges in dairy herd health management, such as effective monitoring and diagnosis of infectious diseases, as well as recent developments in areas such as disease prevention and disease surveillance.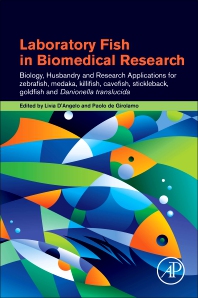 Laboratory fish in biomedical research : biology, husbandry and research applications for zebrafish, medaka, killifish, swordtail fish, cavefish, stickleback, goldfish and Danionella translucida / edited by Livia d'Angelo, Paolo de Girolamo.
License note: Three users at a time; please close browser when finished.
Fish, particularly zebrafish, have become the fatest-growing segment of the research population. They offer several advantages in biology and applicable technologies and thus are employed in numerous research fields. Laboratory Fish in Biomedical Research: Biology, Husbandry and Research Applications for Zebrafish, Medaka, Killifish, Cavefish, Stickleback, Goldfish and Danionella translucida addresses the relevant, increasing need to collect cutting-edge knowledge on the most common freshwater species in terms of husbandry, maintenance, welfare, and experimental protocols under standard laboratory conditions. Key features: provides husbandry and management protocols, devices, and water systems; discusses strengths and weaknesses of breeding; explores potential scientific applications and experimental protocols of freshwater fish used the most in scientific endeavors.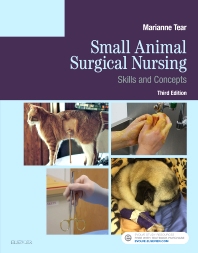 Small animal surgical nursing : skills and concepts / Marianne Tear. (2017)
License note: Three users at a time; please close browser when finished.
With focused coverage of the veterinary technician's specific role and responsibilities in small animal surgery, Small Animal Surgical Nursing, 3rd Edition helps you gain exceptional clinical competency. Topics include protocol, sterilization, gowning, gloving, anesthesia, wound management, and care of the animals before and after surgery.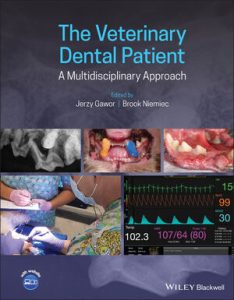 The veterinary dental patient : a multidisciplinary approach / edited by Jerzy Gawor, Brook Niemiec.
License note: Unlimited users.
Veterinary dentistry is the field of dentistry applied to the care of animals. It is the art and science of prevention, diagnosis, and treatment of conditions, diseases, and disorders of the oral cavity, the maxillofacial region, and its associated structures as it relates to animals. Preventative care, and may dental procedures, can be carried out by general practitioners, rather than by being referred to a specialist. There is little coverage of dentistry in the veterinary degree, by many CE and CPD courses are available