Our final unsolved mystery of the semester is a manuscript donated to the MU Libraries by Mrs. Edwin Ball in 1974. Its title page attributes the work to James Noyes, but we know very little else about it. It consists of a series of essays on a wide variety of topics. Titles include "On Female Education," "On Bad Neighbors," and "On the Utility of Dancing," to name a few. The essays are dated between 1794 and 1797. James Noyes (1778-1799) wrote a mathematics textbook and a couple of almanacks around 1793-1794, but we have not been able to establish whether he and the author of this manuscript are one and the same.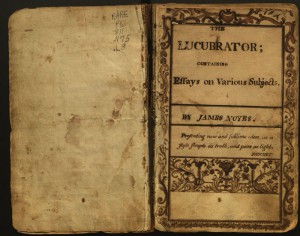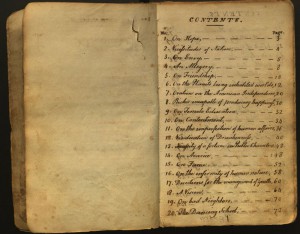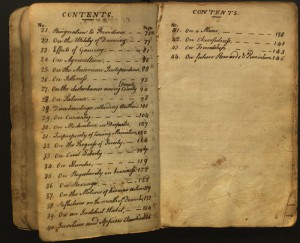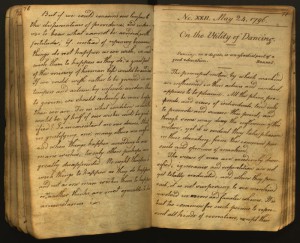 Who was James Noyes? Is this manuscript in his hand? Where was it created? Were the essays ever published?
As always, email us at SpecialCollections@missouri.edu with your thoughts on this unsolved mystery.