Academic Hall burned 122 years ago today, leaving the Columns to become a Mizzou icon. Before the fire, the building housed classrooms, offices, libraries, and museums – almost the entire university. Although parts of the Law Library were salvaged, the main library was a total loss. Almost.
Germania Kalender survived because it was checked out during the fire. However, it wasn't returned to the University until 1937, forty-five years later. After it came back, it was placed in the Rare Book Room. It's in rough condition – who knows what it went through over at least 45 years of being checked out? – but it's been here ever since.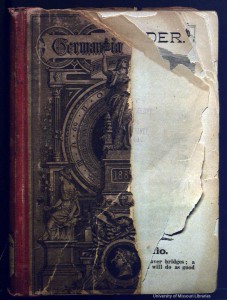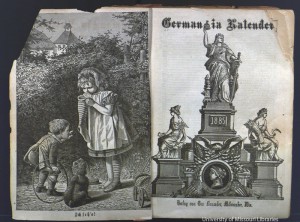 The book was returned by Henry Gerling of St. Louis. The date, September 24, 1884, and the library stamp for Missouri State University (which was one of the names used by the University of Missouri at the time) alerted him to the book's history.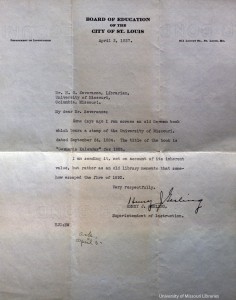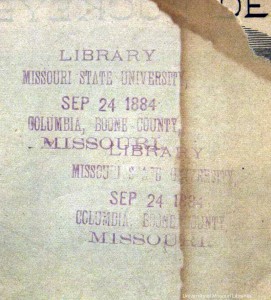 When the book was returned, the story made the news. These are clippings from the Kansas City Star (left) and the Columbia Missourian (right) from April 14, 1937.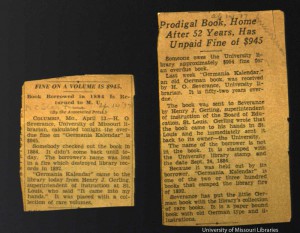 Germania Kalender has calendars and an almanac, as you'd expect from the title, but it also contains pictures and readings on various subjects for the entire family.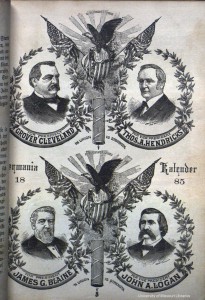 It even includes some early comics!