This manuscript came to us as a part of a larger acquisition made in 2006. The text is unidentified, although we think it may have something to do with the writings of Thomas Aquinas. The front flyleaves contain a library shelfmark for Dupplin Castle, and the inscription "collat. & perfect. p. J. Wright," dated December 31, 1723. Stephen Ferguson at Rare Book Collections @ Princeton has a very informative blog post about J. Wright and the books he collated as librarian for the Earl of Kinnoull.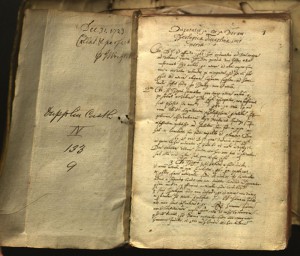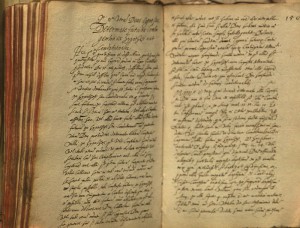 Can you identify the text? When was it produced, and by whom?
Email us at SpecialCollections@missouri.edu with any information.