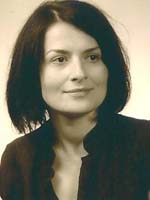 Special Collections and Rare Books bids a fond farewell to Agnieszka Matkowska. Matkowska has been in residence during the past academic year to consult the Lord collection. The late Albert Bates Lord (1912-1991) was a professor of Slavic and comparative literature at Harvard University best known for his contribution to the understanding of the world's oral traditions, especially those of the former Yugoslavia. His family donated his library to Mizzou in the Spring of 2011. It comprises a collection of almost 2000 books, articles, and even artifacts, many of which are in the closed stacks of Special Collections and Rare Books. The A.B. Lord Fellowship in Oral Tradition makes these volumes available to international scholars by allowing them to remain in residence at Mizzou for a semester or longer. Matkowska, PhD candidate from Poznan, Poland, was the award's first recipient.
[Click on any of the images to enlarge.]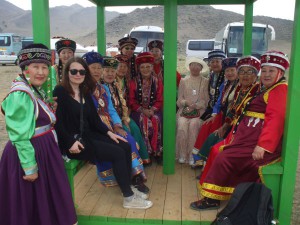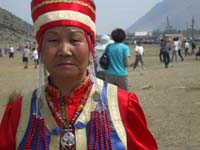 Matkowska studies the oral legends of the Buryat people, a group of 450,000 individuals spread across Siberia, Mongolia, and Inner Mongolia. The Buryat people have a rich heritage of oral tradition, though the current generation of performers might be the last. According to Matkowska, "When in 2011 I was doing my fieldwork in the Irkutsk Oblast', a region bordering Lake Baikal, it was sometimes hard, so I became doubtful few times. In those moments Galina Vitalievna Afanasyeva-Medvedeva, a befriended professor and an expert in the field of Baikal folklore always raised my spirits emphasizing that what I do is of extreme importance as the folklore of that area is in decline and these processes are irreparable."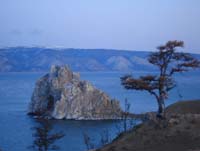 Matkowska, is writing a dissertation that investigates the factors contributing to variation that occurs across multiple tellings of Buryat oral legends. Before coming to Columbia, Missouri, she undertook fieldwork in southern Siberia along the shores of Lake Baikal. While there she recorded performances and interviewed performers. She was even invited to observe a shamanistic ceremony, a privilege seldom granted to an outsider. While in residence at University of Missouri, Matkowska has taken advantage of the many comparative and theoretical studies in the Lord collection, gaining insight into the different methodological approaches she could take: "There are many ways to bite the cake," she says "I just have to figure out which way will make it taste the best." Matkowska will defend her dissertation in February at Adam Mickiewicz University.