This post is part 5 of our continuing series on Dr. Juliette Paul's English 4300 class and their research on an early American manuscript in Special Collections.
by Erik Wasson
One of the reasons that The Lucubrator seems so strange is the range of topics the manuscript covers, as is promised in its subtitle, Containing Essays on Various Subjects. However, influential writers of the eighteenth century commonly published literature on "various subjects." In my research, I have focused on the famous essayist Vicesimus Knox: specifically, his two published essay collections, Winter Evenings; or, Lucubrations on Life and Letters (London 1788; New York 1805) and Essays Moral and Literary (London, 1778; Philadelphia 1792).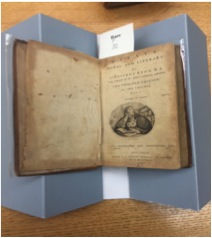 Winter Evenings covers a variety of subjects just as does The Lucubrator. Besides having the word "lucubrator" in their titles, both works have a table of contents that lay out similar topics of interest. The Oxford English Dictionary defines the word "lucubrator" as "a nocturnal student," and the word "lucubrations" as "the product of nocturnal study and meditation; hence, a literary work showing signs of careful elaboration. Now somewhat derisive or playful, suggesting the notion of something pedantic or overelaborate." This definition of the word "lucubrator" gives a clue as to the purpose of The Lucubrator and the reason for why the contents of the manuscript are so wide-ranging, from discussions of female education to living in the countryside. The author's mission was to create a manuscript, which, told through an apprehensive narrative voice, had intellectual thought and moralistic and societal concern as its structure.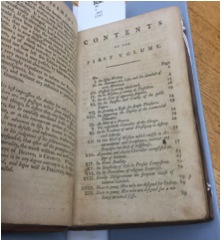 In his prefaces to Essays Moral and Literary and Winter Evenings, Knox discusses lucubrations as if they were a genre all on their own. He claims that their literary footprint is significant to his culture and to the education of readers. What is most interesting about Essays Moral and Literary is found in the preface. Here Knox writes:
An unknown Writer who sends his lucubrations into the world, and solicits public favour, is exactly in the condition of a new man aspiring to hounours among the ancient Romans. They who have established their fame, are jealous of an intruder; they who are competitors, are angry with a rival; and the unconcerned spectators will seldom withdraw their eyes from the contemplation of allowed merit, to examine the pretentions of doubtful excellence.
Perhaps to avoid being criticized by other writers and readers of his day, Knox attempted to publish his essays anonymously. In the preface to the second edition of Essays, Knox wrote: "The Author of the following Papers can truly say, he never meant to claim them" (ix). This statement made by Knox gives strong evidence towards why The Lucubrator was never published. Knox calls his essays "the unguarded production of his leisure hours." Perhaps the author of the manuscript thought, too, that lucubrations were too private or personal for publication.