This week's post is by Shelby Wolfe, a Special Collections undergraduate assistant.
While Dwayne "The Rock" Johnson might not be the first person who comes to mind when pondering the classical humanities, his portrayal of Hercules in the most recent film version about the mythological demi-god might spark your desire to delve far back into classical mythology. If so, check out these Hercules-related materials at Special Collections.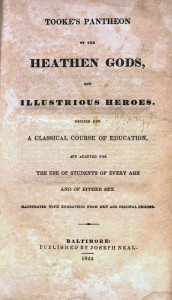 Hercules has entertained generations of adventure-loving readers and listeners for centuries. From pottery and poetry to compendium and comic book, illustrated depictions of the mythological hero are typically easy to identify – a large, muscular man often wielding a bulky club and donning a characteristic lionskin.
This plate in Andrew Tooke's 1806 edition of The Pantheon details the hero's attributes. Covered in a lionskin, the main image features Hercules resting his club on the ground. Two roundels above provide a closer inspection of the club and lionskin.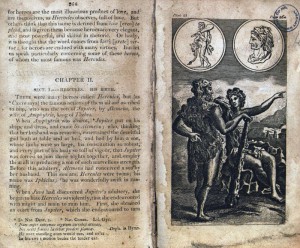 Likewise, this illustration from Tooke's 1844 Pantheon shows Hercules outfitted with his attributes. In addition, two roundel inserts depict Hercules in the midst of his Twelve Labors – slaying the Nemean Lion (the source of his lionskin attire) on the far left and his battle with the Lernaean Hydra on the far right.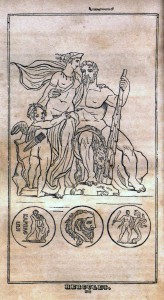 For a more modern depiction of the famed hero, take a closer look at this comic book from 1984. Hercules: Prince of Power features a monstrously muscular title character intent on saving the Marvel universe from rebel military forces in the year 2385.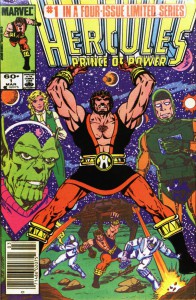 Whether it's the 8th century BCE or 2385 CE, Hercules is sure to be flexing his muscles somewhere.