… we give you this edition of Hans Christian Andersen's Fairy Tales. (No nines in this one, it was a really hard day to find a book to fit…)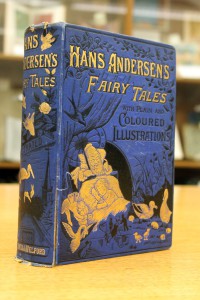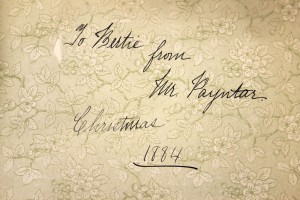 Given to Bertie in 1884, this volume contains the collected works of Andersen's fairy tales, including the ever popular "The Little Mermaid."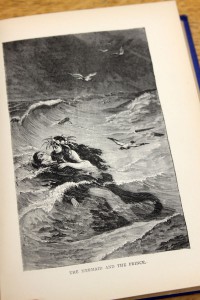 Many other stories also have illustrations to go with them, like this one from "The Snow Man" about a snowman that melts in the sun. Much like one would if it were outside in today's mid-July weather.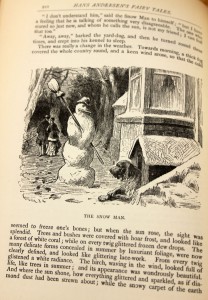 If you're melting in the heat today, come visit us in the cool air-conditioning of the library! And check back tomorrow for Day Ten of the Twelve Days of Christmas in July series.