Today marks the beginning of Banned Books Week, a yearly celebration of the freedom to read. Special Collections is home to many banned books, and our extensive Comic Art Collection, which is approaching 4,000 comic book titles, contains some of the most controversial and often-suppressed literature in the library.
Horror and Suspense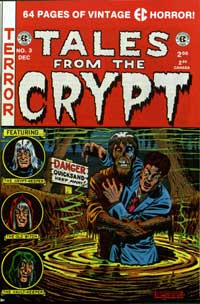 Horror, crime and suspense comics became quite popular in the late 1940s and early 1950s. EC Comics, edited by Al Feldstein and Harvey Kurtzman, was one of the main purveyors of this type of literature. The company published several highly popular titles, including Tales from the Crypt, Frontline Combat, Panic, and Shock SuspenStories.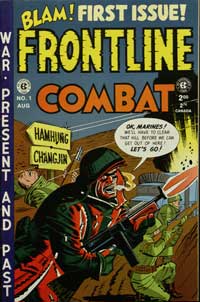 Movements to censor these types of comics began popping up around the country after World War II. Sparked by the publication of Seduction of the Innocent by psychiatrist Frederic Wertham, Congress held an official inquiry on comics and juvenile delinquency in 1954, and many cities throughout the country passed or considered municipal bans on comic books in general.
The Comics Code Authority

Fearing government regulation, the comics industry turned to self-censorship, forming the Comics Code Authority (CCA) in late 1954. The Code set a number of content and artistic standards, including the stipulation that good must always triumph over evil, a general ban on the words "horror" and "terror" in comic book titles, and strict guidelines for the handling of crime, race, sexuality, and political issues.
Although the CCA had no legal power, most distributors refused to carry comics without the CCA seal of approval. Some publishers adapted to the new regulations, while others went out of business. EC Comics cancelled all of its titles except for Mad magazine (which was not subject to the Code), and was later absorbed by DC Comics.
Underground Comics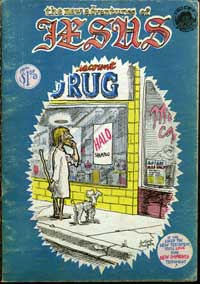 By the late 1960s, artists began exploring themes banned by the Code in self-published or small-press "underground" comics. Many were inspired directly by EC Comics, Mad, and the work of Harvey Kurtzman.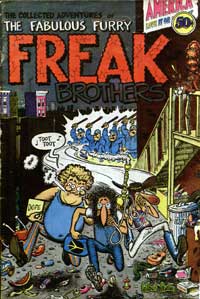 Frank Stack, an emeritus professor of art at MU, is credited with creating the first underground comic book when he published The Adventures of Jesus in 1964 under the pseudonym Foolbert Sturgeon. Artists such as Gilbert Shelton and R. Crumb also established the genre with publications such as The Fabulous Furry Freak Brothers and Fritz the Cat.
Crumb stated that the appeal of underground comics was their lack of censorship – and this is certainly expressed in their content. Many underground comics deal with drug use, sex, and political issues such as racism, the anti-war movement, and women's rights.


Book Banning Continues

Comics and graphic novels of all genres remain controversial reading material, particularly for children and teens. The American Library Association releases a yearly list of the top 10 most challenged books, and graphic novels usually figure among them. For more information about current attempts to ban books, see Mapping Censorship from the Banned Books Week website.