Big news from Indiana University: "The HathiTrust Research Center (HTRC), a cooperative service of Indiana University, University of Illinois, and HathiTrust, has expanded its services to support computational research on the entire collection of one of the world's largest digital libraries, held by HathiTrust. HathiTrust's collections include over 14 million digitized volumes, including more than 7 million books, more than 725,000 US federal government documents, and more than 350,000 serial publications. HathiTrust's collections are drawn from some of the largest research libraries in North America, including Indiana University and the University of Illinois.
Previously the HathiTrust Research Center supported analysis of only the public domain subset of the HathiTrust collection. HTRC is now the only place where scholars…can perform text mining on the entire HathiTrust collection… Researchers can now explore the entire collection, run algorithms against all 14 million volumes, and make new connections and discoveries in the process."
For more information, see the rest of this article from Indiana University's IT News & Events newsletter: "One of the world's largest digital libraries opens doors to text-mining scholars"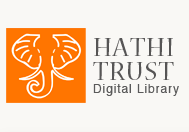 text and featured graphic courtesy of Indiana University IT News & Events newsletter