The 2019 Oscar nominations get one thinking of all the great films that came out in 2018. What were some of your favorites? Academy Award-winning director Morgan Neville's documentary about Mister Rogers, Won't You Be My Neighbor?, certainly garnered a great deal of acclaim! It also gives us an opportunity to make use of historic U.S. government publications.
One important scene in the film shows Fred Rogers speaking before the Senate Subcommittee on Communications; the date is May 1, 1969 and the committee is in hearings on a bill that would authorize the appropriation of $20 million to the Corporation for Public Broadcasting for the 1970 fiscal year. Mister Rogers gives a powerful testimony that can be read in full in the published hearing Extension of Authorizations Under the Public Broadcasting Act of 1967, which the University Libraries have access to through our online database subscriptions.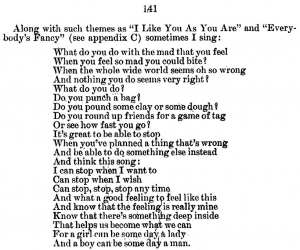 The film, which played locally in 2018 at both Ragtag Cinema and True/False Film Fest, is available at the Columbia Public Library if you are interested in watching it.
And if you want to find out if more of your favorite personalities have made appearances before Congress, visit the Government Information department at Ellis Library.