One of the books in our collection, Prediche di Frate Hieronymo da Ferrara, 1496, (Predictions of Brother Jerome of Ferrara, known as Girolamo Savonarola), has an interesting provenance.
It was acquired in the late 1980s from H.P. Kraus, a renowned antiquarian bookseller in New York, who in turn got it from the library of Franz Joseph II of Liechtenstein (1906-1989), a fearless prince, who dared to resist the brutal pressure by the Soviets to release half a thousand Russian soldiers seeking political asylum at the end of the WWII, when the British readily gave in to similar demands by Stalin's henchmen.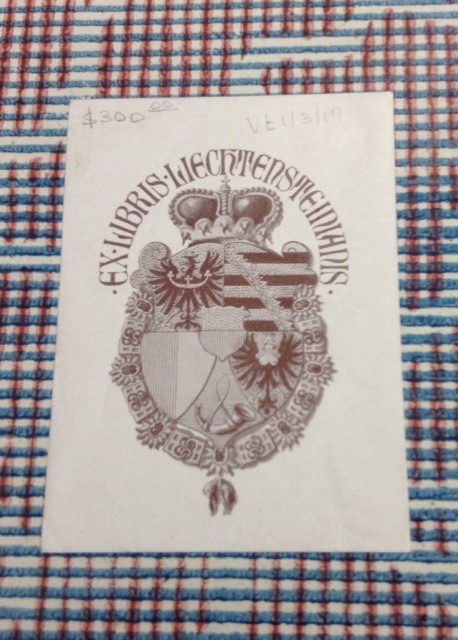 However, at the beginning of the 17th century the Predictions belonged to a rich Florentine by the name of Laudomine (Laudomia) Ricasoli Ridolfi. We have autograph owner's note: Qo Libro e dela Sig[no]ra Laudomia Ricasoli Ridolfi.
Signora Laudomine was the widow of Cosimo Ridolfi, who belonged to the upper crust of the Florentine aristocracy. Refusing to hold any public position, he preferred the life of a "rustic magus", as he styled himself in the letter to Don Giovanni Medici. *
A closely knit group of people captivated by astrology, alchemy, and all kinds of arcane knowledge congregated around Don Giovanni, an illegitimate son of the Grand Duke of Florence Cosimo I. Don Giovanni, legitimized at the age of seven, bestowed with money and his own palace in Florence, was an accomplished military and civil engineer and among other pursuits cultivated the passion for rare books, especially the ones on the Florentine Inquisiton's Index Librorum Prohibitorum (a list of prohibited books).
His librarian Benedetto Blanis, who supplied the new books and meticulously catalogued his patron's library, was also a book dealer who ran his own shop in the Florentine Ghetto where rare manuscripts on the occult subjects were copied. Arrested by the Inquisiton twice, he spent two weeks in prison the first time, and several years the second.
From April 1619 to April 1620 Blanis was looking to acquire the library of Laudamine Ricasoli Ridolfi after the death of her husband. She detested her husband's occult friends and as well as his books, but was not eager to give or sell them to Blanis either. Soon he learned that he had a rival — the General Inquisitor of Florence, Fr. Orazio Morandi, who shared his interest in thing arcane.
We do not know whom of the two– the inquisitor or the Jewish librarian, the good Segnora chose, perhaps, neither, because Katalog der Inkunabeln der Fürstlich Liechtenstein, where our copy is listed under the # 212, is silent on the matter. But then many of our books — just as most rarities — are shrouded in mystery.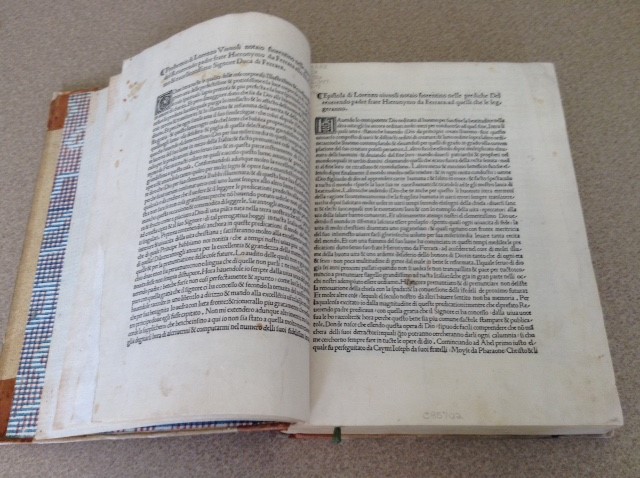 ---
* Edward Goldberg, Jews and Magic in Medici Florence : the Secret World of Benedetto Blanis, U of Toronto Press, Toronto, 2011, p. 172.
All interesting information concerning the lives of Benedetto Blanis and Laudamina Ricasoli Ricardi was taken from the book cited above.