25 June 2018
We are in the process of changing our link resolver — known to you as FindIt@MU.
FindIt@MU links you to the electronic article when available or lets you request an article that's not available online.
For articles we have electronically, we hope you don't notice that we've changed systems behind the scenes. If you do run into trouble, please let us know using the Report Problems button!
You might see a change for items we have in print. When you click on the FindIt@MU button in one of our databases (PubMed; CAB; etc.), you might find yourself on a MERLIN catalog screen…
Click on FindIt@MU for more options to get to the request page.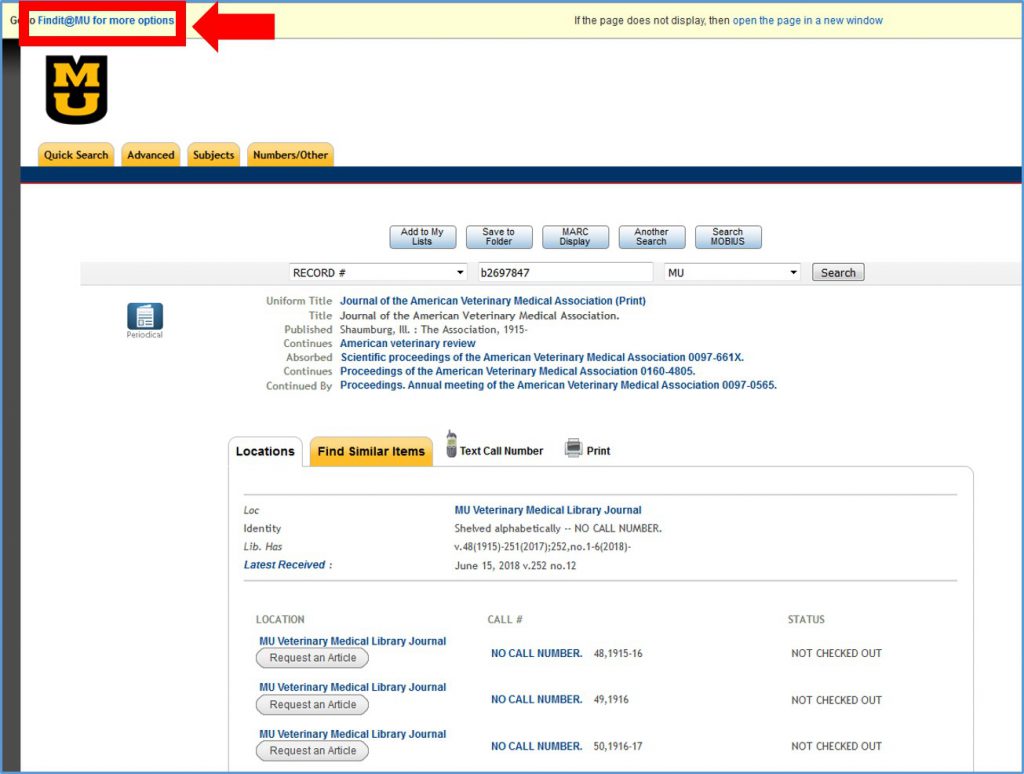 On the more options page, you'll see the link to Request a copy.

Feel free to contact us with any questions!