January is thyroid awareness month! The thyroid is vitally important to the overall function of the body. Thyroid diseases are often under-diagnosed so it is important to know the symptoms. Learn about the autoimmune diseases associated with the thyroid or check out how to treat hypo and hyperthyroidism. Read the American Thyroid Association's clinical guidelines for treatment.
Book display highlights: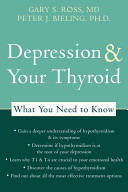 Depression and your Thyroid, written by Gary Ross and Peter Bieling, looks at the psychological connection between the thyroid gland and emotions. This book, written by a medical doctor and a psychologist, demonstrates the cycle of emotions impacting health and health impacting emotions. This book will help determine if a thyroid disease is at the root of psychological issues and, if so, what treatment options are best suited for you.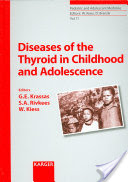 Diseases of the Thyroid in Childhood and Adolescence by Gerasimos Krassas, Scott Rivkees and Wieland Kiess examines both the scientific and clinical aspects of thyroid diseases in children and teens. This book looks at how thyroid disease in the mother affects fetal development and the development of thyroid conditions as an infant. Further, the connection between thyroid and autoimmune diseases is explored with an emphasis placed on type 1 diabetes. Overall this book covers pathophysiology, clinical presentation and treatment of thyroid disease.
Check out these books and others today at the book display located across from the circulation desk in the Health Sciences Library.