Today we are featuring a manuscript draft made by Friedrich Otto Hultsch as he was editing Polybius's Historiae. Hultsch (1833-1906) was a philologist of classical languages who published numerous critical editions throughout his career. He made the works of ancient mathematicians available to the scholarly world for the first time. He also wrote a monograph on ancient metrology that focused on Babylonian and Egyptian systems of weights and measures.
Polybius was a Greek historian who wrote in the second century B.C.E. His work was lost in the west until the fifteenth century. His work has continued to be of interest ever since as a witness of of Hellenistic Greek history and political theory and of the koine dialect of Greek.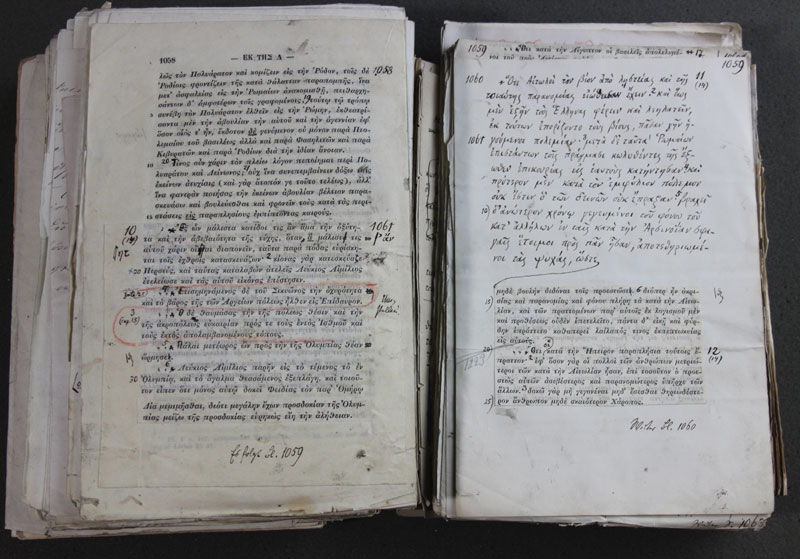 To make the draft, Hultsch unbound the signatures of the previous edition of made by Emmanuel Bekker in 1844. He interleaved his own research notes, which included text from manuscripts not previously consulted. The draft is a monument to the resources of the human brain before computers.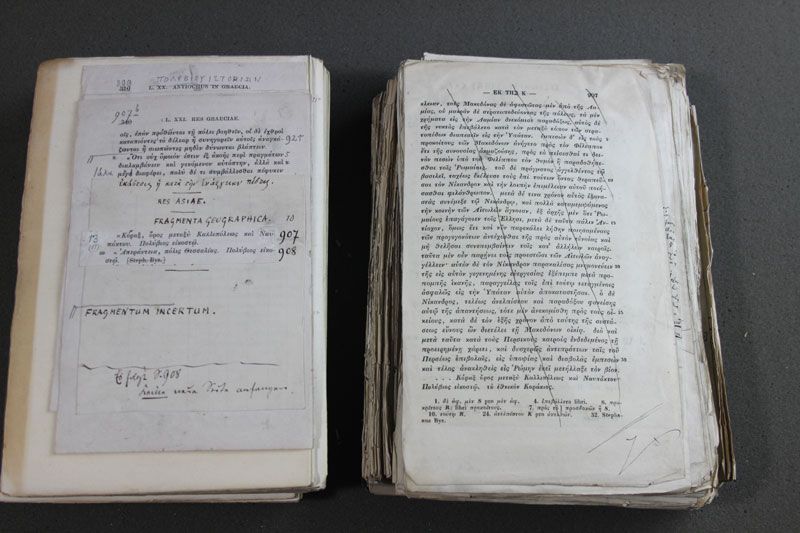 The published edition came out in 1867 and is available in the open stacks. We are still researching the provenance of the draft. Perhaps one of his students or descendants immigrated to the United States and had some connection with the University of Missouri.