This week's manuscript is a book of Italian and English phrases that belonged to English merchant Charles Longland, according to the ownership inscription: "Questo libro appartene a mi Carlo Longland, April XXI, 1626." (This book belongs to me Charles Longland, April 21, 1626). Longland was a factor in Livorno in 1651 and died in Florence in 1688. He also assisted with Mediterranean policy under Cromwell and after the Restoration. The text contains numerous Italian phrases with English translations, and a few pages of Italian poetry in the same hand are signed by "Giovanni Aurelio, notario publico de Londra."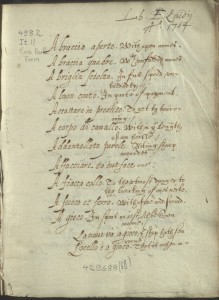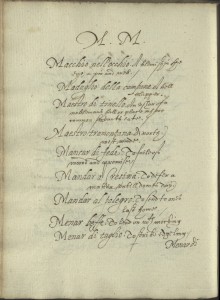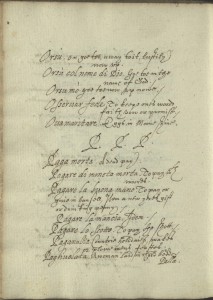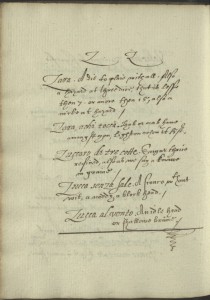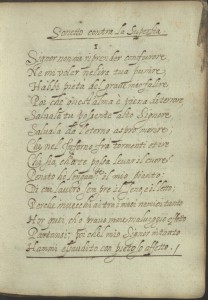 Another interesting feature of this manuscript is that someone also inserted a section upside-down, or tête-bêche, in which they describe the voyages of three squadrons of ships. This section is in English, leading us to wonder… Did Longland himself write this? An assistant? Or was it Giovanni Aurelio?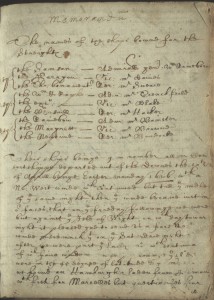 You can browse the entire manuscript in the University of Missouri Digital Library. Many thanks to Wayne Sanders, Head of Cataloging, for researching and making all the discoveries in this post!