Tapestry Summer 2019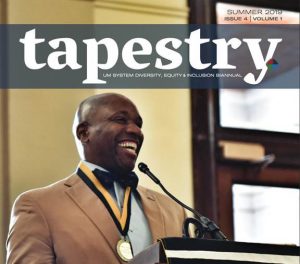 The latest issue of Tapestry, a biannual publication from UM System, is out! View the Summer 2019 issue (pdf)! Tapestry highlights members of the university community engaged in creative and innovative efforts that impact diversity, equity and inclusion efforts systemwide. This issue features news about leadership across the UM System, features on students' incredible achievements and faculty and staff doing groundbreaking work! Learn more and see past issues.
Middleton Documentary Premiere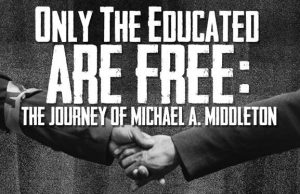 Join the University of Missouri's Academic Support Center for the premiere of its documentary "Only the Educated Are Free: The Journey of Michael A. Middleton" celebrating the life of the civil rights attorney and former University of Missouri System president! The free documentary (no tickets needed) will be shown at 7 p.m. Sept. 13, at the Missouri Theatre. View the trailer and RSVP on Facebook!
Fall Professional Development
Take a LEAP with IDE's Fall 2019 Professional Development Series presented by the Office of Inclusive Engagement! Learn more and register today! Our series include: