Are you tired of wearing that same old zombie costume year after year? Fed up with being lost in the crowd of witches and ghouls? Special Collections is here to help, with costume inspiration by the book! Here are a few ideas for Halloween inspired by our collections.
Go Medieval or Go Home

If you're limited on time or materials, you can't go wrong with the Middle Ages. All you need is a long bathrobe, a large scarf or sheet, a pair of pointy-toed shoes, and a pageboy wig. Voila! Tell all your friends you're a character from the Roman de la Rose. Add a red hat, a fake beard, and a book, and you could be St. Jerome.
Find a New Trade

Forget dressing up like a doctor, firefighter or astronaut. How about a Victorian butcher, milkman or baker – or better yet, a cat'smeat-man, park-keeper or waterman? You could be dressed as a sixteenth-century German piscator or a French marchande de poissons. The numerous books of occupations and street cries in Special Colllections are a field guide to the merchant and artisan classes from the sixteenth through the nineteenth centuries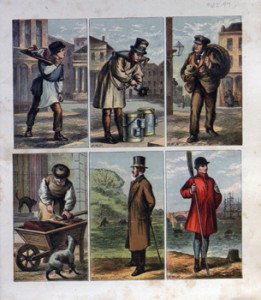 .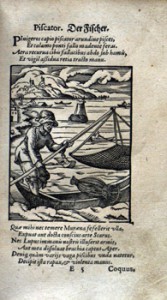 Be a Fashion Plate

Halloween and Homecoming are less than a week apart this year, so party like it's 1839. Fashion magazines like Allgemeine Modenzeitung can give you an idea of what was in style back then.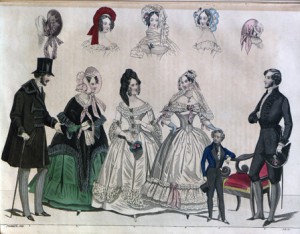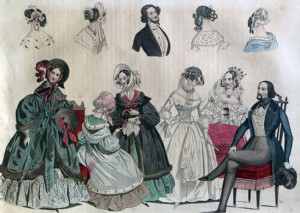 Dress like a Peasant…

Special Collections has numerous eighteenth- and nineteenth-century ethnographic studies of the native dress of Europe, Asia, and the Americas. Little did those ethnographers know they were creating a treasure trove of obscure Halloween costume ideas for us early 21st-century folk. Here are a couple of examples of Italian peasant dress. Choose your time and place; with our collections, the possibilities are endless.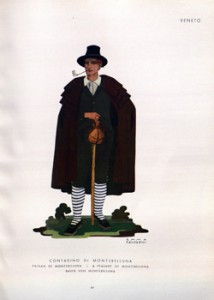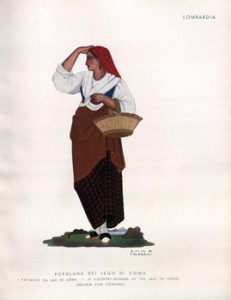 …or like Royalty

Of course, if you're more ambitious, you could impersonate a famous king or queen for the day. How about Elizabeth I? Or maybe someone from the court of Marie Antoinette?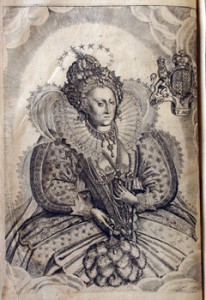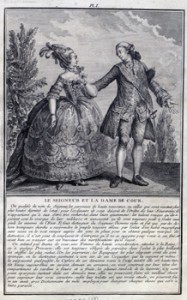 Embrace the Surreal

Perhaps you're looking for something more, shall we say, fanciful? The work of illustrators like J. J. Grandville and Walter Crane should provide ample inspiration for weird and wonderful costumes of all kinds.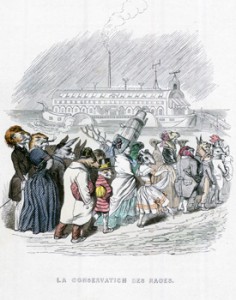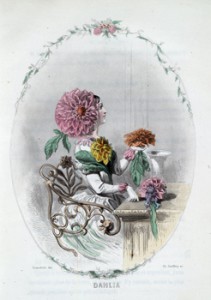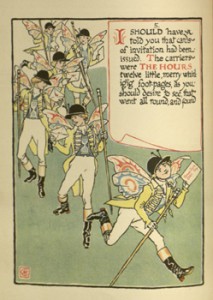 Or Dress Like your Favorite Author

How about Leonhart Fuchs? Or Charles Darwin! Of course, here in Missouri, we're partial to Mark Twain.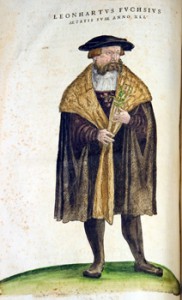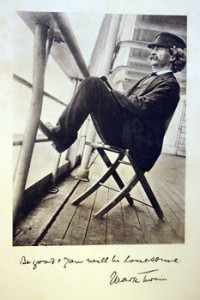 We can't guarantee you'll win any costume contests, but it's a pretty safe bet that you'll be the only one dressed as a sixteenth-century botanist or French fishwife at your Halloween party this year. Happy Halloween!