Just because February is almost over doesn't mean there isn't still time to pick up a great read to celebrate Black History Month. This month, at Ellis Library, we are appreciating all the wonderful reads written by Black authors, showcasing Black stories. Here are just a few of our favorite picks you can find available at Mizzou libraries or request through our website. 
For the Non-fiction Lovers: 
Brown Girl Dreaming by Jacqueline Woodson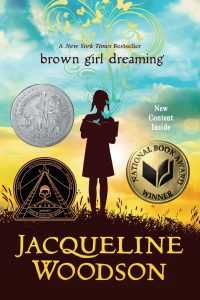 Told in verse, Brown Girl Dreaming tells the story of author Jacquelin Woodson's childhood and her experience as a young African American girl growing up in the 1960s. From her growing awareness of the Civil Rights movement to her self-discovered love of writing and reading, Woodson crafts beautiful poems that share an emotional and connective journey of self-discovery and adolescence. Brown Girl Dreaming is the perfect read for poetry and auto-biography lovers looking for an embracive and powerful read about a young girl's coming-of-age.
http://merlin.lib.umsystem.edu:80/record=b10675107~S8
Redefining Realness by Janet Mock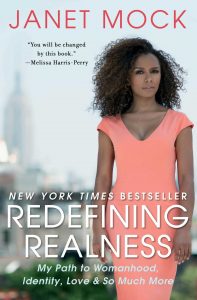 This powerful memoir documents the honest journey of writer and activist Janet Mock's childhood, as we follow her story growing up as a lower-class, multiracial, trans woman in America. Mock captivates the reader with her unapologetic writing as she recounts tales from her experience transitioning as a teenager up into her college years and falling in love for the first time. This memoir is a fascinating read for readers who enjoy powerful and personal stories that leave you feeling inspired and changed for the better. 
Born a Crime by Trevor Noah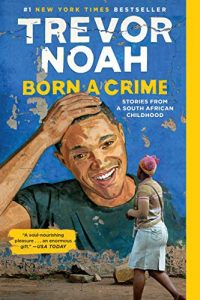 In this moving and gripping memoir, comedian Trevor Noah reflects on his life, as a young boy growing up in apartheid South Africa, to his present-day reality as one of the biggest comedians of his time. Noah begins his story with the event of an unexpected crime: his own birth. Born a Crime is a captivating read about the struggles of finding your identity and place in a world in which you were never supposed to exist. This read is perfect for those looking for an insightful yet humorously told coming-of-age story that leaves you feeling everything from heartbroken to unnerved to fully inspired by Noah's ability to compose an unforgettable memoir.
For the Fiction Lovers: 
My Sister, the Serial Killer by Oyinkan Braithwaite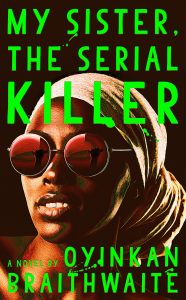 This dark and quick-paced read follows our main character, Korede, who has always felt second to her younger sister, Ayoola. Ayoola is seemingly the perfect daughter, except for one problem—she cannot stop killing her boyfriends, leaving Korede to clean up her mess. My Sister, the Serial Killer, takes the reader on a frightening journey, making you question how far one can go to protect those they love. This novel is perfect for readers looking for a short and fun yet truly haunting read.
The Water Dancer by Ta-Nehisi Coates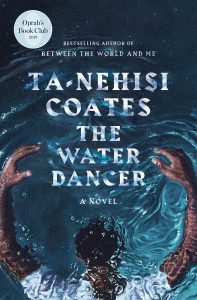 Ta-Nehisi Coates's best-selling novel is the best pick for readers looking for a challenging yet profound read that will leave you feeling impacted and heartbroken by Coates's beautiful storytelling. This novel follows Hiram Walker, who was born into slavery; when his mother is sold away, he believes he has truly lost all memories and remains of what he knew of her. Years later, when Hiram experiences a brush with death, in which he only survives because of a strange and magical power he possesses, he wonders if he contains more of his mother than he realizes. This discovery leads him on a dangerous and unexpected journey to find the answers he has always sought and attempt to find and rescue the mother he has not seen since he was young.
If Beale Street Could Talk by James Baldwin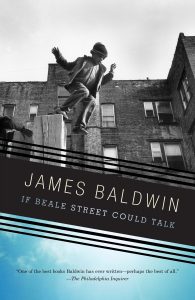 In this heartbreaking and beautifully honest novel, by legendary writer James Baldwin, we follow a young artist named Fonny who is unjustly arrested and sent to New York's notorious "Tombs". His girlfriend, Tish, who is pregnant with his child, refuses to let him stay locked away and is determined to free him. If Beale Street Could Talk is a powerful novel that addresses necessary and prevalent topics like punishment and crime in America and is perfect for readers looking for an unforgettable classic read.
By Danielle Gorman / English Intern / Spring 2021