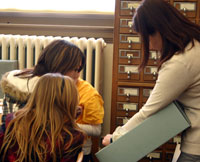 Lena Sheets has a master's degree in education and teaches world cultures at Smithton Middle School in Columbia. In December 2011, she brought 150 sixth-grade students to tour various collections on the MU campus, including Special Collections and Rare Books. This month, we'll hear from her and her students about their experiences with rare books and artifacts.
SC: How did you incorporate Special Collections into your teaching this semester?
Prior to going to special collections, students had been learning about the Early River Civilizations, such as Mesopotamia, and Egypt. Students then went to Special Collections and learned various ways that early civilizations communicated. Students wrote observations about the items they saw such as scrolls, papyrus, parchment and seals. Students then came back to school and wrote a brief story that incorporated the information they had learned about a particular piece.
What outcomes resulted from your class visits? What were the effects on your students?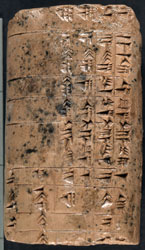 Students could make the connection between history and real people and objects that they have studied.Students are much more engaged in what they are learning and are more inquisitive. They would like to return again next year.
What advice would you give to faculty or instructors interested in using Special Collections in their courses?
If you are working with middle school students, it is important for them to have an activity to do while they visit. The presenters were very engaging and answered a ton of questions, but it just middle school nature for students minds to wander. With the outstanding presentation and a place to write down what they were learning, students were engaged the entire time and had great discussions when they returned.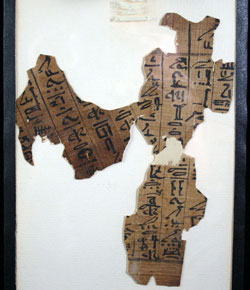 Any additional comments or suggestions?
I think a visit to Special Collections is a great authentic experience that could fit any place in a unit, at the beginning to generate excitement or at the end to help students make real world connections outside the classroom, or even in the middle to do a little of both.
The staff at Special Collections were so patient and accommodating. In addition, they were full of knowledge about each artifact and kept the students thinking. I also appreciated that they took the time to let me preview the items my students would see. I couldn't contain my enthusiasm for the trip and I only hope, I can get funding to return again next year.
Browse stories by young writers from Lena Sheets' class below.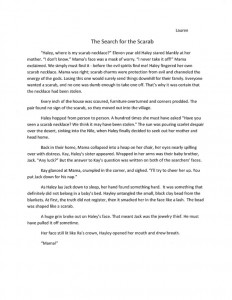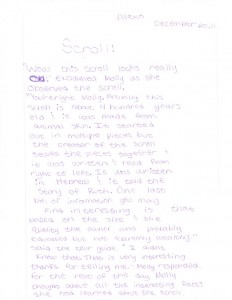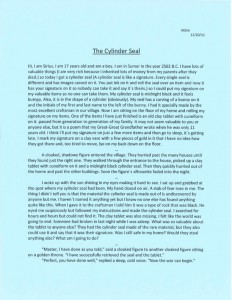 Know an inspiring educator or outstanding student you'd like to nominate for the Spotlight? Email us at SpecialCollections@missouri.edu.