The New Jim Crow: Mass Incarceration in the Age of Colorblindness by Michelle Alexander is this year's One Read Program selection. The One Read Program is sponsored by Mizzou Law and Mizzou Libraries in order to facilitate conversations of diversity, inclusion, and social justice throughout the MU community. This year's selection, The New Jim Crow, examines how old forms of discrimination have been legalized through the war on drugs and unequal enforcement of criminal laws.
An exhibit in the Ellis Library Colonnade features a timeline showing the increasing numbers of incarcerated Missourians over the past four decades. Key moments in criminal law, the privatization of prisons, Supreme Court decisions, and more are highlighted. The exhibit will be on display through October.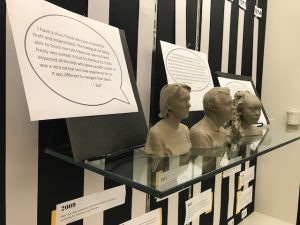 For more information on the book, events, additional resources, and information on the One Read Program, see Mizzou Law's guide. Copies of the book are available for checkout in Ellis Library, the Journalism Library, and the Law Library.