Need help finding articles? This workshop is for you! Learn which databases are best for YOUR research and time-saving tips for effective searching.
Finding Articles Using MU Articles Databases
Monday, March 6, 3:30-4:30pm, Ellis Library, Room 213
No registration required!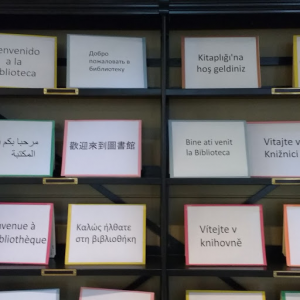 Mark your calendar for other workshops in the series.
These workshops are open to any student, but international students are particularly encouraged to attend.
Finding Books for Your Research
Tuesday, March 7, 3:30-4:30pm, Ellis Library, Room 213
Need help finding books on your topic? Learn which online search tools to use to locate books in the library and online. Also learn how to request books from other libraries for free.
Academic Dishonesty & Plagiarism: What It Is and How to Avoid It
Friday, March 10, 3:30-5:00pm, Ellis Library, Room 213
Have you looked at your class syllabus and wondered what that statement about academic dishonesty and the importance of academic integrity means at MU? Plagiarism is an important but confusing issue for domestic and international students alike. If you've ever worried about unknowingly committing plagiarism, join us to learn how to identify and avoid plagiarism in your academic work. We will cover common errors in citing, paraphrasing, and summarizing research as well as how to correct them.
QUESTIONS? Contact Cindy Cotner, Librarian for International Students, at CotnerC@missouri.edu