University Libraries Collections
Overview
The University Libraries include Ellis Library (the main library on campus), Health Sciences, Veterinary Medical, Geology, Engineering, Math, Journalism, Missourian Newspaper, and University Archives. The libraries have off-site storage facilities known as the UM Libraries Depositories that hold the bulk of the libraries' older volumes. All together, the holdings of the main library, branches, and off-site storage facilities amount to over three million print volumes, six million microforms, and over 650 online databases.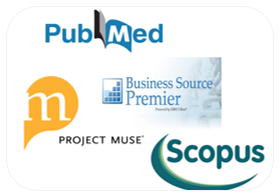 The University Libraries provide access to over 650 online databases to help support the needs of our faculty, staff, and students.

The Libraries purchase both electronic and print books, which can be searched using the MERLIN catalog. For information about electronic books, check out our ebooks guide.
The Libraries provide access to a variety of academic journals, newspapers, and magazines. Journals may be available in either print or electronic format. Search or browse for journals.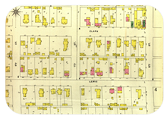 Digital Collections
The University Libraries hosts two local digital repositories. MOspace includes digital versions of MU publications, faculty and student research, papers and presentations, theses and dissertations, and more. The MU Digital Library includes digitized copies of rare and unique books, serials, posters, and maps from our print collections.
Special Collections and Rare Books
The Special Collections and Rare Books department's holdings span over fourteen centuries and include early manuscripts, incunabula, printed books, periodicals, pamphlets, original comic strips and posters. It also contains important first editions, limited editions, artists' books, autographed copies and works deemed rare by virtue of age and scarcity.
Government Documents
Since 1862, we have received federal documents through the Federal Depository Library Program. The collection includes documents from the federal government, Missouri state government and selected items from the United Nations.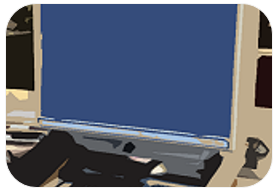 Microforms
The University Libraries have over six million microforms. Microform readers are available in Ellis, Engineering, Health Sciences, and Journalism Libraries. Printers are available in Ellis Library.
Ellis and Campus Library Collections