| | | |
| --- | --- | --- |
| | | Welcome to Your Beat: Columbia and Boone County Guide |
Most of you already know that covering a new city as a newspaper reporter, photographer or editor is a lot different from simply living in that city. Even if you grew up in a certain town, as a journalist you'll have to get out and learn aspects of the place that you probably didn't seek out as a private citizen. This means that even if you have been here for years, there's suddenly a whole lot more to learn about Columbia. That's where this guide comes in. It's not a beat guide (though there will be some information and sources that will hopefully help with a variety of beats). Its purpose is to introduce you to Columbia and to the tools needed to get to know any new place as a journalist. This will be an important part of any beat and any future job–whether yours takes you back to your hometown, abroad to a foreign metropolis or anywhere. Good luck!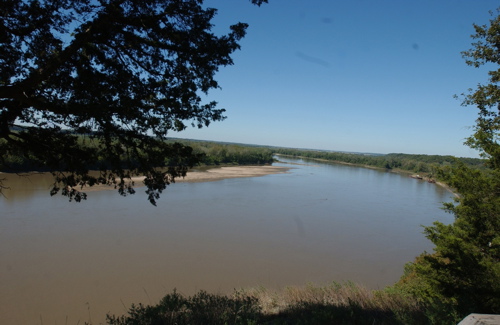 The Missouri River snakes along the Boone County border, west of Columbia. ©2005 by Terzah Becker Photographs and logo © The Columbia Missourian. Used with permission. Contact Author at
tke97b@mizzou.edu
Help Us Keep This Guide Current!
We hope this guide is comprehensive and helpful. But no guide can cover everything about a place. Feel free, as you get to know Columbia and your beat, to suggest additions, updates and changes to this guide. That will ensure that it stays fresh and useful to future generations of Missourian reporters and editors. If you have an update or suggestion, tell Nina Johnson, the Missourian librarian, or email her at
johnsonnm@missouri.edu
.