LOCATION: MU ELLIS SEM RM 3D61
This item is located in the seminar room on the east side of the 3rd floor of Ellis Library, the main library on the MU campus.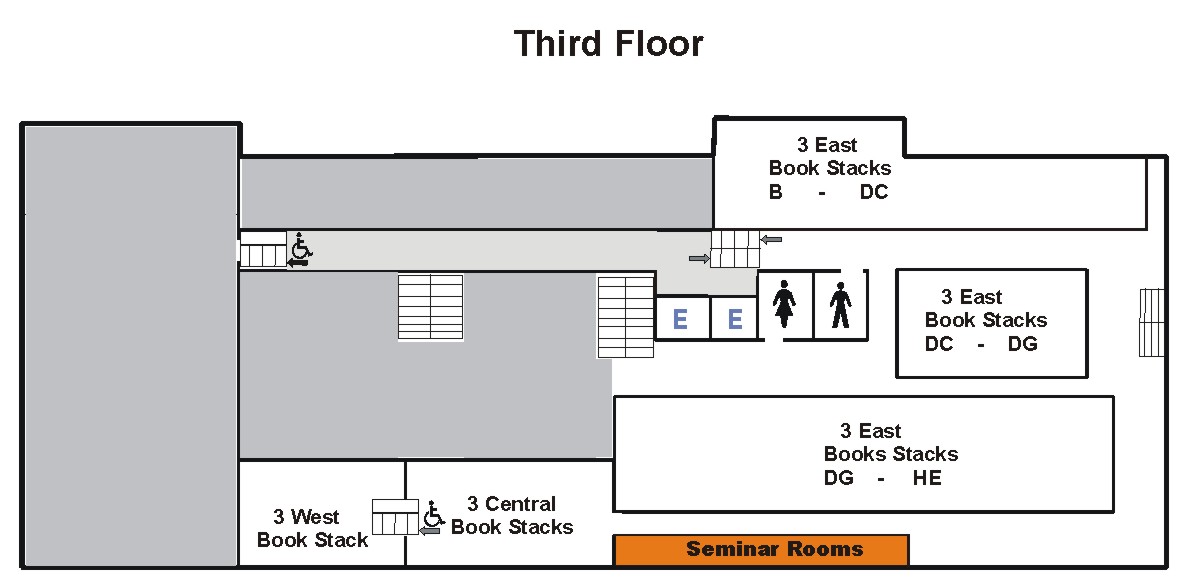 Click here for full size map.
Books in seminar rooms have been placed there by MU faculty for specific courses or departments. There may be restrictions on availability and checkout times. For more information, inquire at the Reference Desk.
Campus Map
Library Hours