LOCATION:
MU ELLIS FEDERAL GOVERNMENT DOCUMENTS
This item is located in the Ellis Library Documents oversize stacks on the east side of the first floor. See the area bounded by the red line and marked by the red star

below.
If you need help locating a document between the hours of 8am-5pm Monday through Friday, inquire in the Government Documents (Docs) office.
ELLIS LIBRARY 1st FLOOR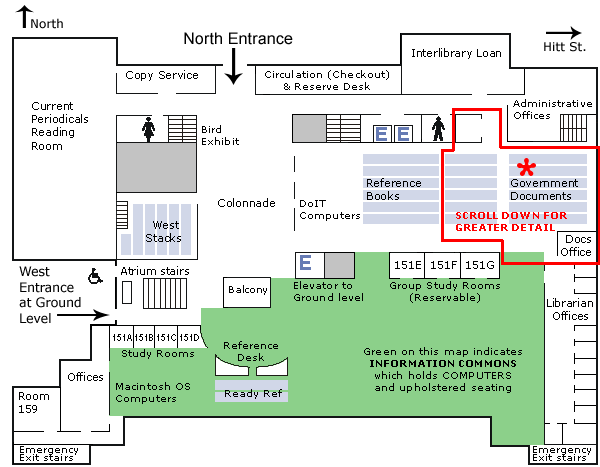 MU ELLIS DOCS (Closer View)
Items with the "MU ELLIS DOCS" location are paper materials stored on standard shelving units within the red bounding lines shown below.