Printing in the University Libraries
Division of Information Technology and the MU Libraries have adopted printing procedures to reduce waste. For MU students, Print Smart tracks your print usage. Print quantity per user is tracked, not content. Please see the directions below to find out how this system works:
If you do not have a Print Smart account:
Printing for a fee is available on workstations in Ellis Library. Print jobs may be picked up and paid for ($0.05 per page) at the Circulation Desk.
Non-MU students cannot print in most branch libraries.
Plotter Printer/Poster Printer
is in
Copy Services (DigiPrint)
located by the north entrance of Ellis Library.
If you encounter printing problems when there are no staff at the Reference Desk, call the Division of Information Technology Help Desk at 573-882-5000.
Ellis Library, 1st floor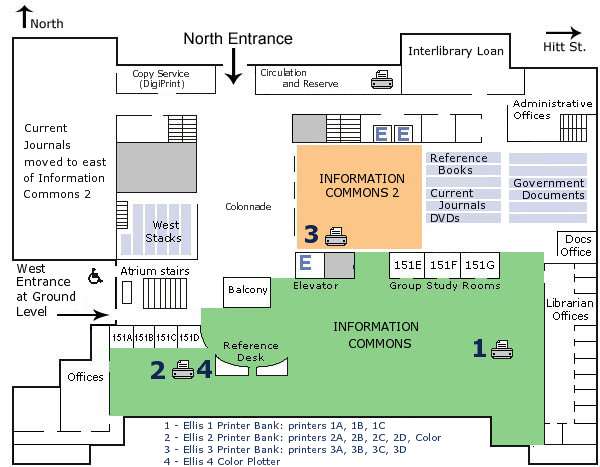 ---
Ellis Library 4th floor