COLUMBIA MISSOURIAN Newspaper Library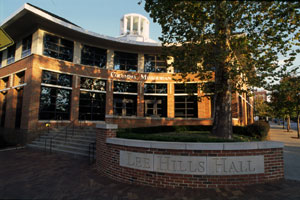 The Missouri School of Journalism
315 Lee Hills Hall
University of Missouri-Columbia
(573) 882-4876
About the Library
The Missourian Newspaper Library maintains clippings from the Columbia Missourian and the Columbia Daily Tribune. These consist of subject, biographical and photo files on local institutions and events. The dates covered in the files vary, but most go back to at least 1989. Photo and biographical files may go back farther. Online archives from the Columbia Missourian date from early 2002 to the present, along with digitized versions of the newspaper from 1929 and 1966-1985.
Search the Missourian Archives
Fall and Spring Semester Hours:
Monday – Friday 8 a.m. to 5 p.m.
Staff
Related Links