Faculty Spotlight
____________________________________________________________________________________
MU faculty from a variety of departments are engaged in social, political and health research using raw data. Their research adds to the pool of knowledge in their respective areas, and enables leaders and policy makers to improve systems and programs. This page features just a few of our faculty who are conducting this kind of research.
Deanna Sharpe, Associate Professor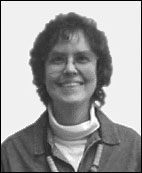 Consumer and Family Economics
A recent study conducted by Deanna L. Sharpe of MU, Jessie Fan of the University of Utah and Goog-Soog Hong of Utah State University, is the first to utilize several years of Consumer Expenditure Survey data to examine trends in out-of-pocket spending for both general health care and prescription drugs by consumers ages 65 and older. Consumer Expenditure Survey data, collected quarterly from a nationally representative sample of United States households, provide the basis for calculating the consumer price index. The researchers found that from 1980 to 1997, the total household health care expenditures for seniors increased 81 percent, with prescription drug spending increasing 169 percent. The study emphasizes that one of the factors contributing to this increase is an outdated Medicare system, which provides basic medical coverage for virtually all of the nation's seniors but does not provide coverage for prescription drugs. For more information, see the July 17, 2003 MU News Bureau Press Release.
John Blodgett, Senior programmer/Data Analyst
Office of Social and Economic Data Analysis
John Blodgett heads a group of UM staff that provides data processing and web application services for the Missouri Census Data Center (MCDC) under a contract with the Missouri State Library. Using raw data from the U. S. Census Bureau, this group has developed a series of web-based
demographic profile products
that allow easy access to basic census data for most geographic areas in the United States, and to an even larger and more detailed geographic set within Missouri.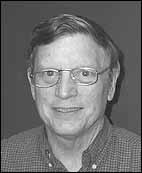 For serious data users with more complex research needs, Blodgett's team at MCDC has created the
Uexplore
web-based software that permits users to build queries and generate extracts from a collection of publicly accessible census data (about 90 gigabytes in over 15,000 datasets). The collection is comprised almost entirely of SAS(r) datasets. The extraction software is written in SAS, but it allows the user to access and convert the data to other common formats without need of any software other than a browser. SAS users can, of course, choose to get the data as SAS datasets. For researchers at MU who use SAS, there is a
SAS/Share server application
running on the MCDC AIX server that allows easy access to the data from within the user's SAS program.