How to Use the Flatbed Scanner
How to Use the Flatbed Scanner
Using the Scanner
The scanner is attached to the computer around the side of the circulation desk and can be used by anyone. If a patron asks for assistance, the procedure is located below.
Procedure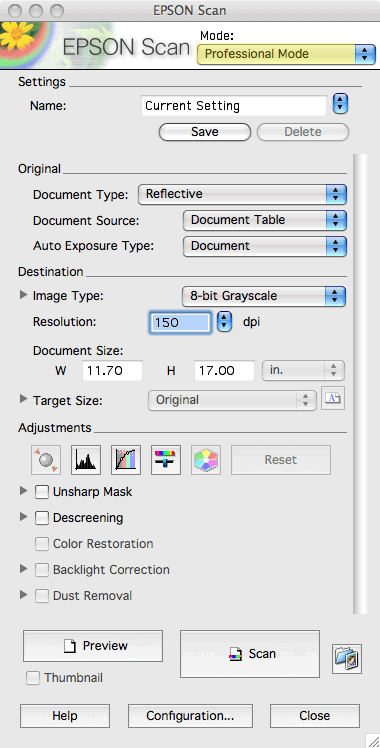 1) Open the EPSON Scan program and make sure the mode is set to Professional Mode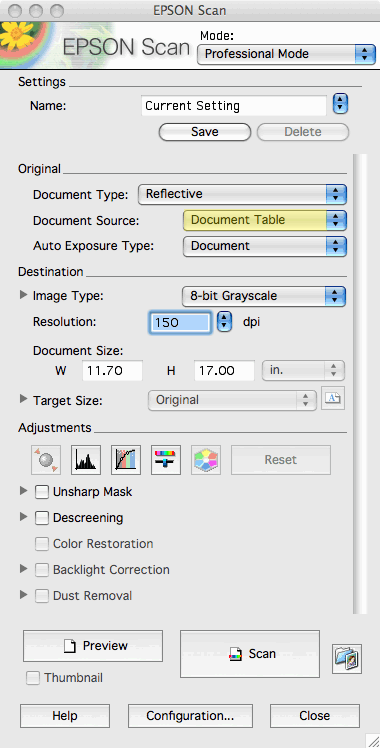 2) Document Source should be set to Document Table to scan on the glass, or ADF to use the document feeder.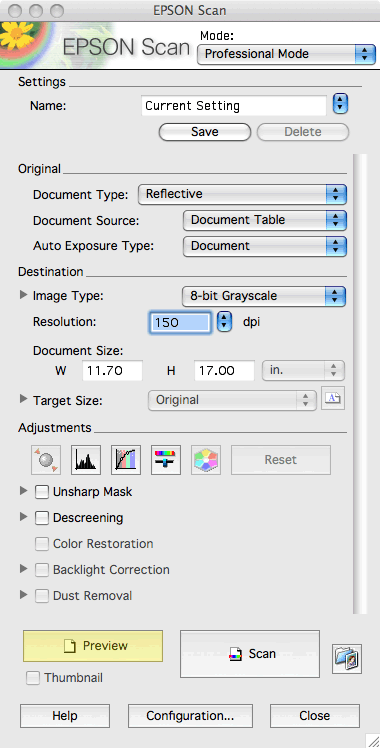 3) If you are scanning directly on the glass and the document doesn't take up the whole area, do a Preview scan and draw a marquee around the area you want to scan.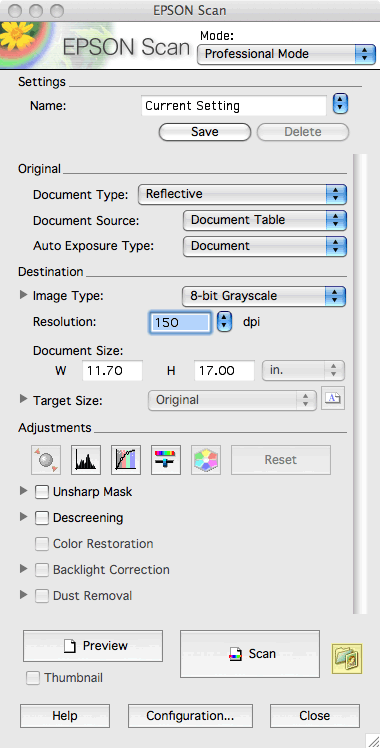 4) Use the File Settings button to change filename and file type. If scanning more than one page to a single document, make sure "Pop up Add Page Dialog" is checked.
5) Scan away!