CURRENT CAMPAIGN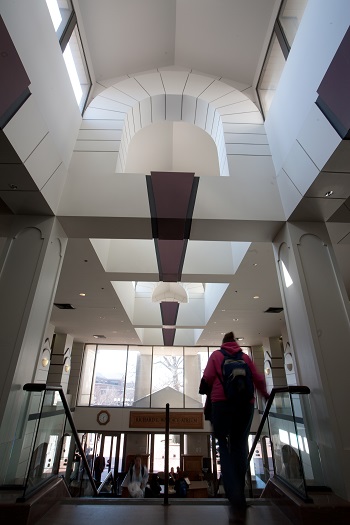 In October, 2015, the University kicked off its new comprehensive capital campaign – Mizzou: Our Time to Lead. With an announced goal of $1.3 Billion, the campaign will focus on building endowments, creating signature centers of learning, and instituting a "renaissance" of our campus buildings. The MU Libraries are again a central part of the campus campaign, with endowments for collections, academic programs and senior staff positions a top priority.
Only thirty-four public universities are members of the prestigious Association of American Universities (AAU), founded in 1900 to recognize the foremost levels of excellence in higher education. MU joined AAU as its seventh public university member in 1908, and Indiana, Iowa and KU were invited to join one year later.
It is no coincidence that AAU universities, recognized as the nation's finest, have made substantial investments in their library systems. Currently, Indiana's annual library budget is over $33 million, Iowa's is almost $30 million, and KU's is $23 million. While the MU Libraries 2012 budget total of $18 million compares more closely to Alabama, Nebraska and Iowa State, all of these major public universities gain distinction in large part because of their rich and remarkable libraries.
Sustained long-term investments in libraries have paid huge dividends, not only for these universities but for our entire country. As MU sets its sights on ever-greater academic achievement in the future, it is critical that we continue our investment in library and informa­tion infrastructure. That is why the "Our Time to Lead" Campaign is so important.
In the fall of 2015, the MU campus celebrated the centennial anniversary of the building now known as Ellis Library. Over the past hundred years, generations of students, thousands of faculty, and countless numbers of visitors have walked through the doors of this magnificent structure to experience the wonder and the inspiration of being in the midst of the greatest ideas of humankind.
We invite you to help continue that tradition for still greater numbers of students, faculty and private citizens by joining the campaign for the MU Libraries. In the heart of campus and at the center of learning, the MU Libraries are vital to the spirit and life of this great university. Your support for MU Libraries is greatly appreciated.
For further information, contact Matt Gaunt.