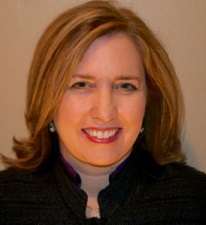 Jeannette Pierce
Librarian IV, Associate University Librarian for Research, Access, and Instructional Services | Interim AUL for University Archives, Special Collections, and Digital Services
Research, Access & Instructional Services (RAIS)
Master of Arts in History, Saint Louis University
Master of Science in Library and Information Science, University of Illinois at Urbana-Champaign
Bachelor of Arts in History, University of Illinois at Urbana-Champaign
Contact
104G Ellis Library
(573) 882-6450
About Me
Jeannette Pierce is Associate University Librarian for Research, Access, and Instructional Services and Interim Associate University Librarian for University Archives, Special Collections, and Digital Services for MU Libraries. She has been at the University of Missouri since 2013. Pierce served previously at Loyola University Chicago, first as head of reference services and subsequently as director of the Loyola Information Commons, an innovative four-story addition to the main library managed in partnership with campus technology services and focused on student success. Early career positions included librarian positions at Johns Hopkins University and Saint Louis University. Pierce is an active member of numerous professional organizations, including the Association of College and Research Libraries. In 2014, she was selected to attend Harvard's Library Leadership in the Digital Age program and she is a recent alumnus of the Association of Research Libraries' Leadership Fellows Program. Pierce holds an MS degree in Library and Information Science and a BA in History from the University of Illinois at Urbana-Champaign, and an MS in History from Saint Louis University
Publications and Presentations
Publications
Co-author with Janine A. Kuntz, "The 2019 ACRL Academic Library Trends and Statistics Annual Survey: Mapping results to the ACRL Standards for Libraries in Higher Education." College & Research Libraries News, v. 82(2): 87-90, 2021.
Co-author with Fred D. Barnhart, "Becoming Mobile:  Reference in the Ubiquitous Library."  Journal of Library Administration, Vol. 51(3):  271-290, 2011.
Recent Presentations
Co-presenter with Martha Allen, Leading into the Future, Together Apart: Missouri Library Association Virtual Symposium, October 2, 2020.
Co-presenter with Gwen Gray, Knowing our Users: Deriving Value from the Ithaka S+R Surveys at the University of Missouri, Library Assessment Conference, Houston, TX, December 5, 2018.
Co-presenter with Grace Atkins, Leading Open Educational Resource Initiatives, MOBIUS Annual Conference, Columbia, MO, June 6, 2017.
Co-presenter with Win Shih, Learning from Adversity: Advice from Library Leaders. IFLA WLIC 2016, Columbus, OH, August 17, 2016.
Co-presenter with Brandy L. Brady, Hannah Christian, and Christina Virden, Now Open 24/7 (Virtually). MOBIUS Annual Conference, Columbia, MO, June 7, 2016.
Presenter, Support Open Educational Resources Now! MLA/KLA Libraries without Borders, Kansas City, MO, October 2, 2015.
Co-presenter with Cindy Cotner and Diane Johnson, Students Want You to Explore the Use of Open Educational Resources. Celebration of Teaching, University of Missouri, Columbia, MO, May 20, 2015.
Presenter, Byte Me: Megabytes, Gigabytes, and Terabytes at the University of Missouri. Friday GPN Professional Development Program, Online, April 8, 2014.
Professional Associations
American Library Association
Association of Academic & Research Libraries
CORE: Leadership, Infrastructure, Futures
International Relations Round Table
Reference & User Services Association
Missouri Library Association
Previous Experience
Loyola Information Commons, Loyola University Chicago, Director
Cudahy Library, Loyola University Chicago, Head of Reference
Milton S. Eisenhower Library, Johns Hopkins University, Research & Collections Services Librarian for History & Political Science
Pius XII Memorial Library, Saint Louis University, Reference Librarian
Subject Specialty
Areas of Expertise
Assessment
Electronic Resources
Faculty Liaison Services
History Librarianship
Information Literacy
Library Administration
Library as Information Commons
Library Programming
Open Educational Resources
Reference
Scholarly Communication
In The News