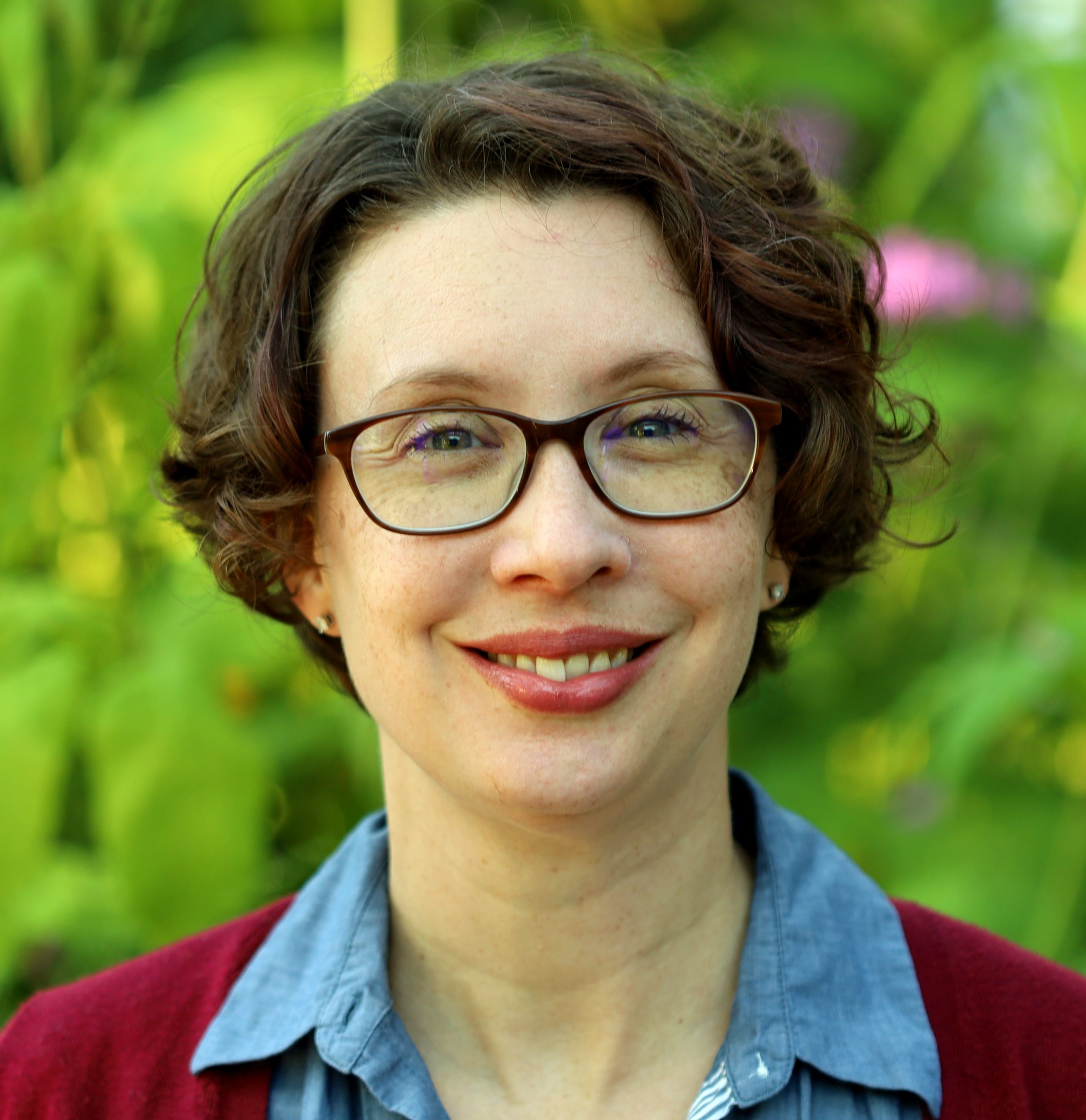 Kelli Hansen
Librarian III, Head, Special Collections, UASCDS
Master of Science, Information Studies, University of Texas at Austin (2010)
Master of Arts, Art History, University of Missouri (2003)
Bachelor of Arts, Art History and Spanish Literature, University of Missouri-Columbia (2001)
Contact
401 Ellis Library
(573) 882-3755
Student Appointments
About Me
My job is to help people shape the future through interactions with the past. In Special Collections, I am responsible for leading a team that makes the Libraries' rarest, most fragile, and most vulnerable materials available to the public through reference, instruction, outreach, preservation, acquisitions, and access.
My research interests include Special Collections pedagogy and the history of visual storytelling and word-image interactions in manuscripts, book illustration, and comics.
Grants/contracts/projects
Teaching with Digital Cultural Heritage. Local principal investigator for a study coordinated by Ithaka S+R and funded by the Mellon Foundation. Spring 2021.
Short-term improvements to HVAC Systems in the Special Collections Stacks. Partnership with Campus Facilities and consultants from the Image Permanence Institute (projected $100,000 renovation), 2020-2021.
Recent Publications and Presentations
Publications
Hansen, Kelli. "The Availability of Single-Issue Comic Books in U.S. Academic Libraries." Book chapter accepted for publication in Comic Books, Special Collections, and Academic Libraries (ACRL), forthcoming.
Hansen, Kelli. "The Book as Artifact." Using Primary Sources: Hands-On Instructional Exercises. Ed Anne Bahde, Mattie Taormina, and Heather Smedberg. Santa Barbara, CA: Libraries Unlimited, 2014, pp. 8-12.
Hansen, Kelli. "Education, Training, and Recruitment of Special Collections Librarians: An Analysis of Job Advertisements." RBM: A Journal of Rare Books, Manuscripts, and Cultural Heritage 12:2 (September 2011): 110-132. https://doi.org/10.5860/rbm.12.2.358
Presentations
"The Mizzou Material Culture Group: Convergences among Libraries, Archives, and Museums at the University of Missouri," moderator and panelist, 2018 ACRL/RBMS annual conference, New Orleans, LA, June 20, 2018.
"Documenting Off-off-Broadway: The Lanford Wilson Collection & The Billy Rose Theatre Collection," presentation with Anselm Huelsbergen and Annemarie van Roessel at Missouri Self Taught: Lanford Wilson and the American Drama conference. Columbia, MO. April 26, 2018.
"Library News Hubs: Centralized Marketing for Decentralized Outreach," presentation with Grace Atkins at Electronic Resources and Libraries, Austin, TX. April 3, 2017.
"Visualizing Catalog Data in Special Collections," presentation on work in progress at the Digital Special Collections Discussion Group, American Library Association Midwinter Meeting, Atlanta, GA. January 20, 2017.
"Gathering STEAM through Collaboration: Science Outreach from Special Collections." Paper presented at the RBMS annual conference, Coral Gables, FL. June 2016.
"Some Assembly Required: Building Social Media Teams and Tools to Maximize User Engagement." Presentation with Grace Atkins at the annual conference of the Missouri Bibliographic Information User System Consortium, Columbia, MO. June 2016.
Panelist on "Diverse Objects, Diversity Discussions: Teaching Strategies with Material Culture," University of Missouri Celebration of Teaching, Columbia, MO. May 2016.
"Pop-Up Special Collections." Presentation at the ACRL/RBMS annual conference, Oakland, CA. June 2015.
"Measuring Social Media: Assessing Your Outreach and Impact." Paper presented at the annual conference of the Missouri Bibliographic Information User System Consortium, Columbia, MO. June 2015.
"The Ghosts of Librarians Past: Researching Library Provenance in Special Collections." Paper presented as one of several professional speakers at the annual University of Missouri Library and Information Science Graduate Student Association Conference, Columbia, MO. March 2015.
"Work Smart: Productivity Strategies for Librarians." Roundtable facilitator at the annual Missouri Library Association Conference, Columbia, MO. October 201
"K-12 Outreach and Special Collections." Presentation with Karen Witt at Missouri Library Association Conference, St. Louis, MO. October 2013. Abstract available: http://molib.org/conference/2013/finalprogram.pdf
Exhibitions
Curator of Beyond Words: Visual Narratives from the Block Book to the Graphic Novel, produced in cooperation with the Mid-America Arts Alliance and Exhibits USA, Kansas City, MO (January 2017). This exhibition includes around 60 items and is currently accepting bookings for national tour by Exhibits USA, with support from the Mid-America Arts Alliance. Confirmed venues include:
Museum of History and Art, Ontario, CA
Temecula Valley Museum, Temecula, CA
Shafer Art Gallery, Barton County Community College, Great Bend, KS
J. Wayne Stark Galleries – Texas A&M University, College Station, TX
River Falls Public Library, River Falls, WI
Robert C Williams Museum of Papermaking, Georgia Tech, Atlanta, GA
Professional Associations
Rare Books and Manuscripts Section (RBMS) of the Association of College and Research Libraries (ACRL)
Member, 2011-present
Instruction and Outreach Committee member, July 2018-July 2020
Served on the implementation team for the Teaching with Primary Sources Collective, an online repository of lesson plans, guidelines, and best practices for Special Collections instruction
Serve on the editorial board of Notes from the Field, a peer-reviewed publication about instruction for cultural heritage professionals
RBMS Web editor, July 2015-June 2016; web team member, July 2015-June 2018
Oversaw daily functioning and communications for a large organizational website, four conference websites, and numerous committee and project websites
Membership and Professional Development Committee member, July 2015-June 2017
Publications and Communications Committee member, July 2015-present
Web liaison for Standard Citation Forms database, October 2014-2018
University of Missouri Libraries
MU Librarians and Archivists Council (faculty governance body for the University Libraries)
Marketing Team member and co-organizer, January 2016-2019
Chair, August 2018-July 2019
Ellis Library Space and Facilities Advisory Committee, member, January 2018-July 2019
Vice-Chair/Chair-elect, August 2017-July 2018
Promotion Committee member, July 2016-June 2017
Welfare and Professional Development Committee member, August 2014-August 2016
Previous Experience
Special Collections and Rare Books, University of Missouri Libraries, Interim Head of Special Collections, August 1, 2017-July 31, 2019 Special Collections Librarian, February 2011-July 31, 2017
Alexander Architectural Archive, University of Texas Libraries, Project Archives Assistant, August-December 2010
Dolph Briscoe Center for American History, University of Texas at Austin, Research Associate, National Digital Newspaper Program, September 2009-August 2010, Digital Projects Assistant, August 2008-August 2009
Texas State Library and Archives Commission, Austin, Texas, Web Editor, November 2006-August 2008
Areas of Expertise
Medieval manuscripts
Comic art and popular culture
History of science
Romance languages
Theater and the performing arts
Library and Information Science