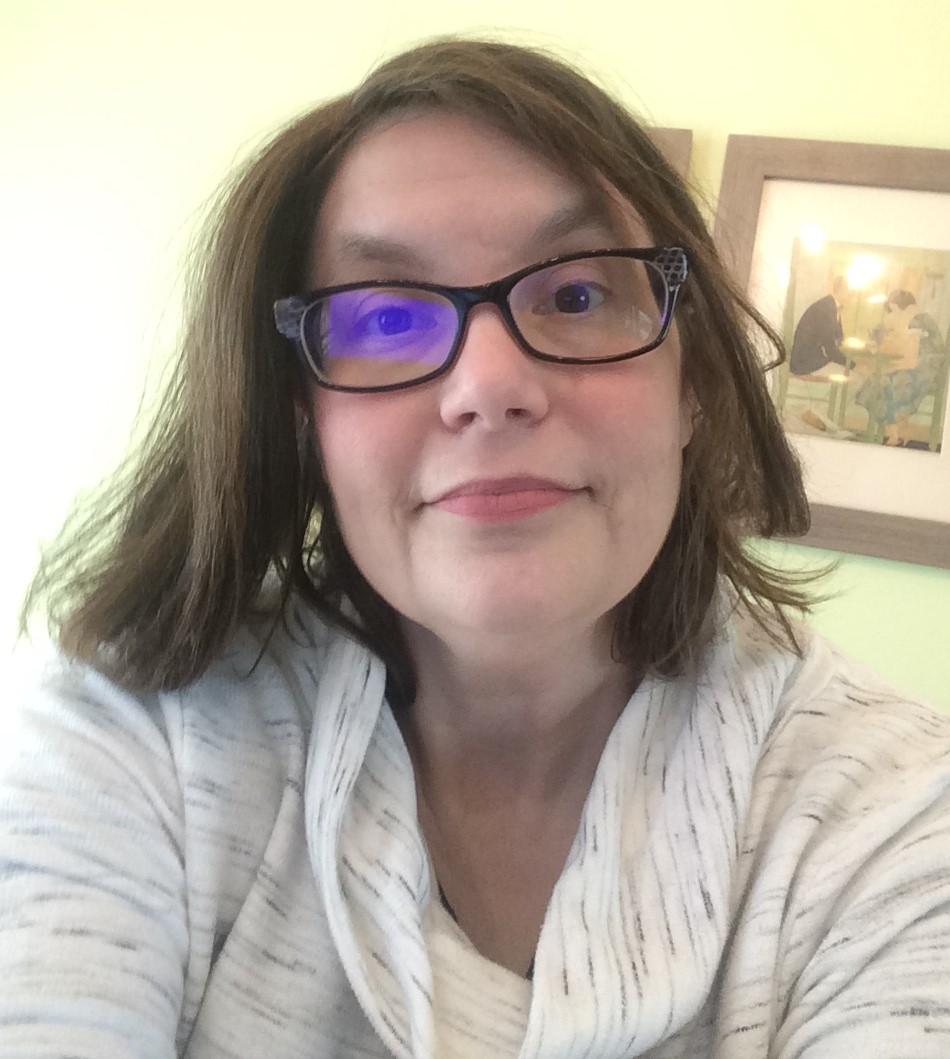 Noël Kopriva
Librarian III, Engineering and Agriculture Librarian and Head, Engineering Library & Technology Commons | Science Libraries
Health Sciences and Specialized Libraries (HSL)
Master of Library Science, University of Missouri-Columbia
Master of Arts, English, University of Missouri-Columbia
Bachelor of Arts, English with honors, University of Missouri-Columbia
Contact
W2001 Lafferre Hall
(573) 882-2715
Student Appointments
About Me
Broadly speaking, I'm a librarian educator with subject specialties in the applied arts and sciences. If you are a student, instructor or researcher in an area of study housed in the College of Agriculture, Food, and Natural Resources or the College of Engineering, please make an appointment to find out how I can help you in your educational or career journey.
Grants/contracts/projects
4-H Circulars Digitization Project. FY 2015. Project Ceres Cooperative Preservation and Digitization Stipend Program: $1,500 award. This was a competitive stipend awarded on the basis of my application to digitize the early and middle parts of Ellis Library's collection of MU 4-H circulars, which began publication at the beginning of the twentieth century. This collection, available at https://mospace.umsystem.edu/xmlui/handle/10355/49330, is of historic value and is unique to the state and the university.
Recent Publications and Presentations
Publications
Livia Olsen, Julie Kelly, and Noël Kopriva. (2017). The Agriculture Network Information Collaborative (AgNIC): Building on the past, looking to the future. Library Trends 65 (3), 279-292.
Presentations
Kopriva, Noël. (2019, November.) "The library is home for a lot of us engineers:" How engineering majors experience library space. Lightning talk at Brick & Click 2019. Northwest Missouri State University, Maryville, MO.
Kopriva, Noël. (2019, October.) Explaining and exploring our value. Conference presentation. Missouri Library Association. Kansas City, MO.
Kopriva, Noël. (2018, May). Heritage Crop Restoration, Heirloom Grains in the Pacific Northwest, Presentation by Dr. Richard Scheuerman. Moderator. USAIN, Biennial Conference, Washington State University, Pullman, Washington, May 16, 2018.
Kopriva, Noël. (2017, March).There's an AgNIC for That. Presentation. AgNIC Annual Meeting. National Agricultural Library.
Kopriva, Noël and Felicity Dykas. (2017, March). Bringing a Piece of 4H History into the Twenty-First Century: Creating a 4H Circulars Digital Collection at a Land-Grant Library. Poster Presentation. ACRL Conference, Baltimore, MD.
Professional Associations
Agriculture Network Information Cooperative
American Library Association
Association of College Research Libraries
Missouri Library Association
United States Agriculture Information Network
Previous Experience
Agriculture Librarian, Evansdale Library, West Virginia University
Subject Specialty
Horticulture
Information Technology
In The News