PHOTOCOPIERS, SCANNERS & SPECIAL PRINTING SERVICES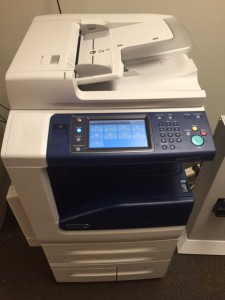 Ellis Library
Ellis Library – Microformats
Self-service machines for scanning and printing (digitally scan microform materials)
Engineering Library
Photocopier
You may scan to scan to your USB drive or send a copy to your email address. Paper copies cost $0.10/page.
<! -- *********** -->
<! -- *********** -->
Geological Sciences Library
Black and white scanner/copier with document feed.
Health Sciences Library
Scanners available. Bring a USB drive.
Journalism Library
No photocopying, but a scanner is available. Bring a USB drive.
Math Library
No photocopying available.
University Archives
Veterinary Medical Library
Scanning to email or USB is free of charge.
College of Veterinary Medicine affiliates: contact library staff regarding copy codes.