The Engineering Library & Technology Commons is now showcasing Texts & Tools: A History of Engineering. This display features five historical engineering books from Special Collections & Rare Books and four tools from the Mizzou Museum of Engineering (ZOUME) used by engineers in the early 1900s.
Exhibit Highlights:
The oldest text on display is Theatri Machinarum Erster Theill or Theater of Machines by Heinrich Zeising. This book is believed to have been published in 1621. It features designs for over 150 machines invented or refined by Ziesing, from cranes to watermills, to portable expanding bridges.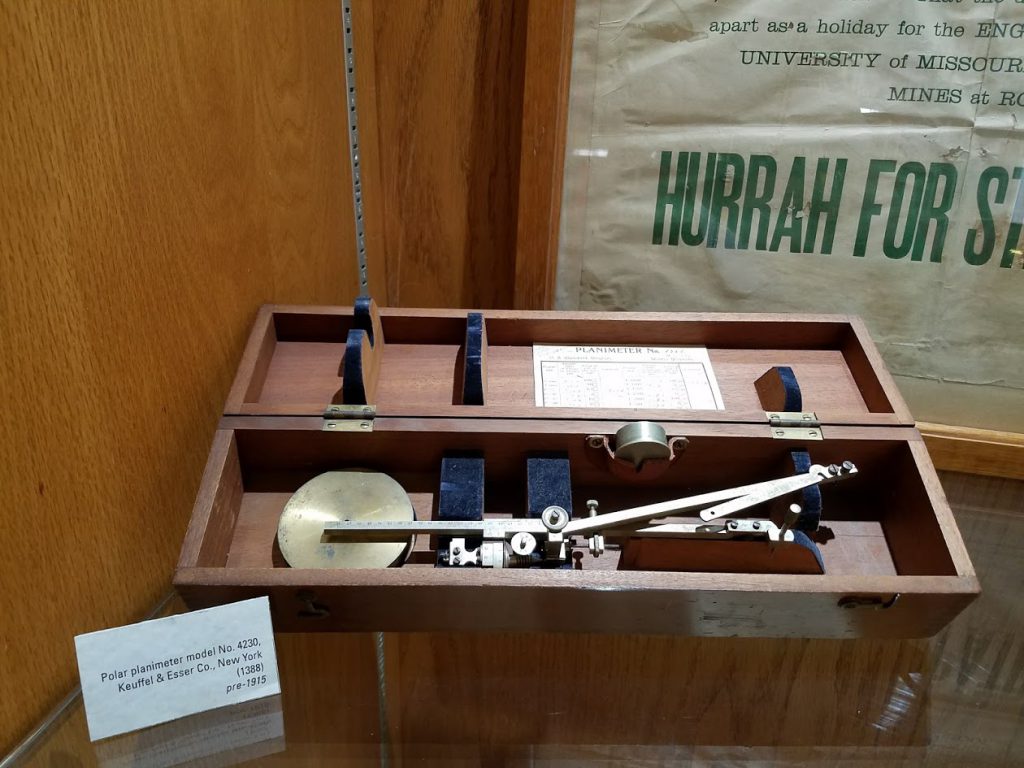 Another item on display is an American made polar planimeter from 1915. Polar planimeters are mechanical devices used to accurately measure the area of any plane figure, regardless of its shape or irregularity, without calculation. Keuffel & Esser Co. produced this particular model between 1901 and 1927. A book published by the company described the planimeter as "one of the most valuable of the Engineer's mechanical assistants" (Wheatley, 1903).
Check out these items and others at the Engineering Library & Technology Commons. This exhibit will run throughout the Spring Semester.