We are celebrating ten years of in-house digitization at the University Libraries! During its first ten years, we launched the MU Digital Library, further developed the MOspace Institutional Repository, and joined the HathiTrust (a shared digital library). The thousands of publications we have digitized are online and available for use by people at MU and around the world.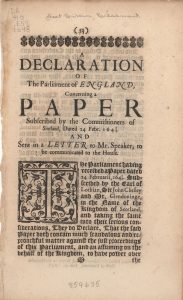 The in-house digitization production unit came to the University Libraries in 2011 when the four-campus Library Systems Office was dissolved. While other units in the library were digitizing items for patron services, the new unit focused on the digitization of library materials for broader outreach and for inclusion in MU digital repository systems. The digitization began with two staff members who transferred from the Library Systems Office and two scanners that were inherited from that office. Originally part of the Catalog Department, in the 2013 the digitization unit became part of a new Digital Services Department.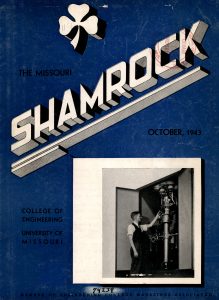 The Digital Services Department works with selectors, departments on campus, and others to identify and develop a variety projects that support teaching and research at MU and beyond. Scanning equipment has increased from two to seven scanners allowing the department to digitize a variety of paper material and items on microfilm and slides.
A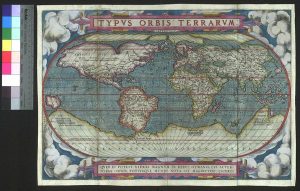 s of May, in this fiscal year our staff has digitized 1,266 items, which amounts to 31,500 pages – with a lot more yet to come! Some of our recent notable projects include Venable maps and English Short Title Catalog publications with Special Collections, books on typography with the Journalism Library, Shamrock yearbooks with the Engineering Library, the Muse annual with the Museum of Art and Archaeology, and MU course catalogs with the Office of the Registrar and University Archives.
Cheers to the first 10 years! We look forward to more partnerships and projects in the next 10!