Electronic Textbooks: History of Medicine
Core Electronic Textbooks:
Cambridge Historical Dictionary of Disease

A history and description of the world's major diseases of yesterday and today, with chapters organized alphabetically.
[more]

Nineteenth Century Microfiche Project

This index covers 19th century books from the British Library that were reproduced on microfiche due to deterioriation of wood pulp papers. In addition to the General Collection, topic areas of collection strength include Women Writers, Art and Architecture, Economics, Childrens Literature, British Colonization, Ireland, China, Linguistics, Publishing and Bookselling and Evolution and Creation. Part of C19 database. No full text.
[more]



Link to some of the most popular electronic textbooks on various subjects below
Quick Links
Browse Resource Titles
A
–
B
–
C
–
D
–
E
–
F
–
G
–
H
–
I
–
J
–
K
–
L
–
M
–
N
–
O
–
P
–
Q
–
R
–
S
–
T
–
U
–
V
–
W
–
X
–
Y
–
Z
Popular Resources
Subject Librarians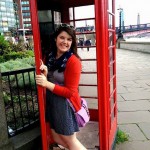 Taira Meadowcroft
(573) 884-3575
MeadowcroftT@health.missouri.edu
Subject Specialist for:
Child Health
Health & Medicine Health Related Professions Nursing