Fridays @ the Library: "I've Gotta Teach!" Putting Together a Syllabus
Date: Friday, November 10, 2017
Time: 1:00pm – 2:00pm
Location: 114A Ellis Library
Now is the time when instructors start thinking about next semester's classes. Join a diverse panel of instructors in a discussion of strategies for choosing relatable and appropriate course materials and building a syllabus around them.
Noël Kopriva, Science Librarian, Moderator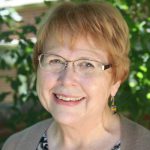 Carol Gilles is an Associate Professor in Reading/Language Arts in the Department of Learning, Teaching and Curriculum at the University of Missouri. She was an elementary teacher and a middle level Learning Disabilities teacher for 20 years.  She is the co-author of five books and several edited volumes, and has authored articles in the Journal of Adolescence and Adult Literacy, Teacher Education Quarterly, and Action in Teacher Education among many others. She teaches middle school English/Language Arts classes for undergraduates and K-12 literacy courses for graduate students. Her research interests include talk across the curriculum, equity in assessment with a focus on Miscue Analysis and Retrospective Miscue Analysis and Induction programs.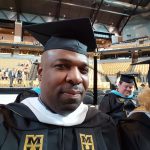 Tim Love is a PhD student in Medieval and Renaissance studies and is based in the English Department. His teaching interests involve diversity education and British literature. His research interests are biblical allusions in 17th century English poetry, and studies in historical & modern racial sterstereotypes. He teaches freshman writing as well as literature courses.
Karthik Panchanathan is an Assistant Professor of Anthropology. Professor Panchanathan's research interests include the evolution of cooperation, cultural evolution, and the evolution of development. He teaches cultural anthropology, economic and ecological anthropology, the evolution of culture and cooperation, and statistics.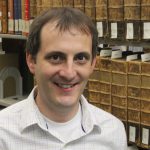 Tim Perry is a Special Collections and Rare Books Librarian in Ellis Library. He holds a doctorate in Classics and a Masters in Information Science from the University of Toronto, and has taught at the University of Toronto and Dartmouth College.  Recent publications have appeared in Italica, Printing History and A Companion to Sport and Spectacle in Greek and Roman Antiquity.
Save
Save